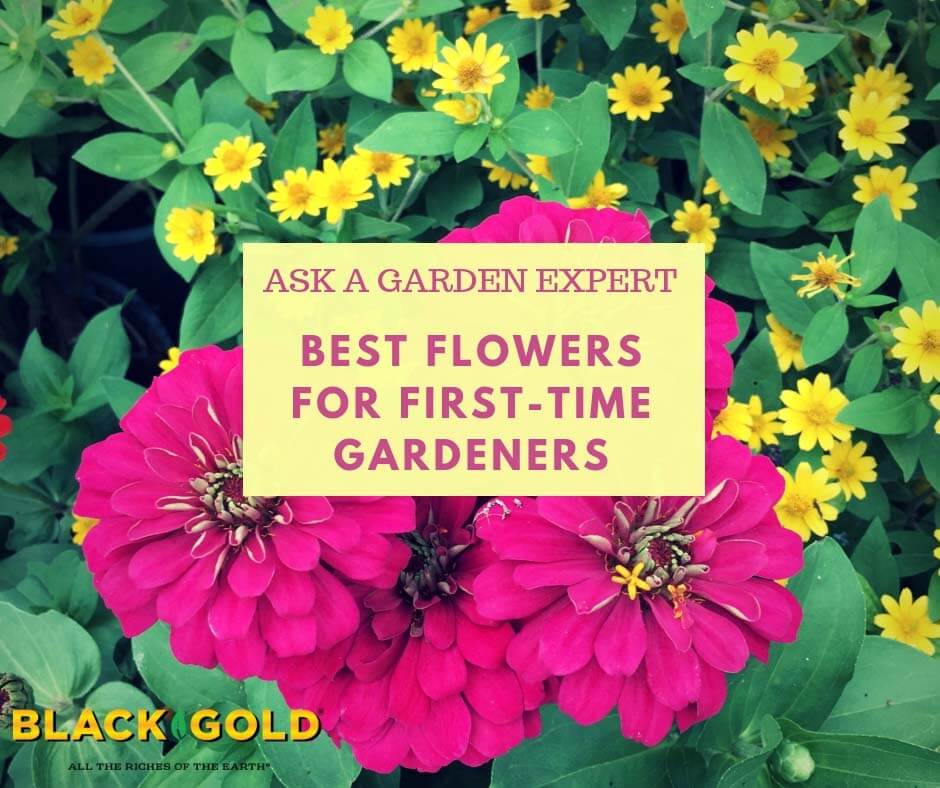 "I'm a first time [flower] gardener… do you have any pointers for me?" Question from Desiree of Vanceboro, North Carolina
Answer: What flowers you plant will depend on your garden's light, soil, and whether you want to grow in containers or in-ground beds. Either way, the best advice for new flower gardeners is to stick with tried-and-true, easy-to-grow flowering annuals (live one year) and perennials (live several years) that will thrive in your North Carolina garden. Quick garden success will give you the gardening bug for a life! Here are my top flower picks for your North Carolina location, followed by some basic advice for their care.
Annuals
Some of the best garden annuals for new gardeners thrive in heat and drought. These include sun-loving beauties like classic marigolds (click here to read how to grow marigolds), summer snapdragons, hummingbird hyssop, periwinkles, and zinnias. If your garden is shady, grow New Guinea impatiens, coleus, and wishbone flowers (Torenia hybrids). To learn everything you need to know about the best annuals for southern heat and drought, read the gardening article (below) about our top 10 favorite bedding plants for drought!  We also recommend you read our article about everblooming annual flowers for heat and drought (below)! All of these flowers will thrive in your climate!
Perennials
If you want to grow flowers that return year after year, try sun-loving and colorful coneflowers (Echinacea spp.), black-eyed-susans (Rudbeckia spp.), Black and Blue Salvia (Salvia guaranitica 'Black and Blue), and tall sedums (read about tall sedums here), among others. All of these are easy and will grow well in your climate.
Also, if you think you may want to try your hand at growing your own perennials from seed, read our article about easy-to-start, fast-growing perennials from seed (article below). It's a fun and inexpensive way to start your new garden.
Flower Care
First, discover whether the flowers your are interested in like full sun or shade. Most garden flowers need fertile, well-drained soil and even moisture. If you plan to grow your flowers in containers. Here's what you need:
1. a large container with holes in the bottom and a saucer to catch water
2. Excellent potting mix that holds water well (we recommend Black Gold All-Purpose Potting Mix)
3. Good fertilizer (we like Proven Winners Flowering Plant Foods)
4. Daily water
If you plan to plant flowers in ground, first amend your beds with a quality compost, like Black Gold Garden Compost Blend, to ensure they have lots of organic matter for flower roots grow. Then fertilize them and keep the soil just moist. I usually water mine every few days in the absence of rain. During really hot periods, I water them more often.
I also recommend talking to friends in your area that like to flower garden. Ask them what flowers they like best. They may even be willing to share some with you!
Feel free to ask more questions, and I wish you the best on your new garden!
Happy Gardening,
Jessie