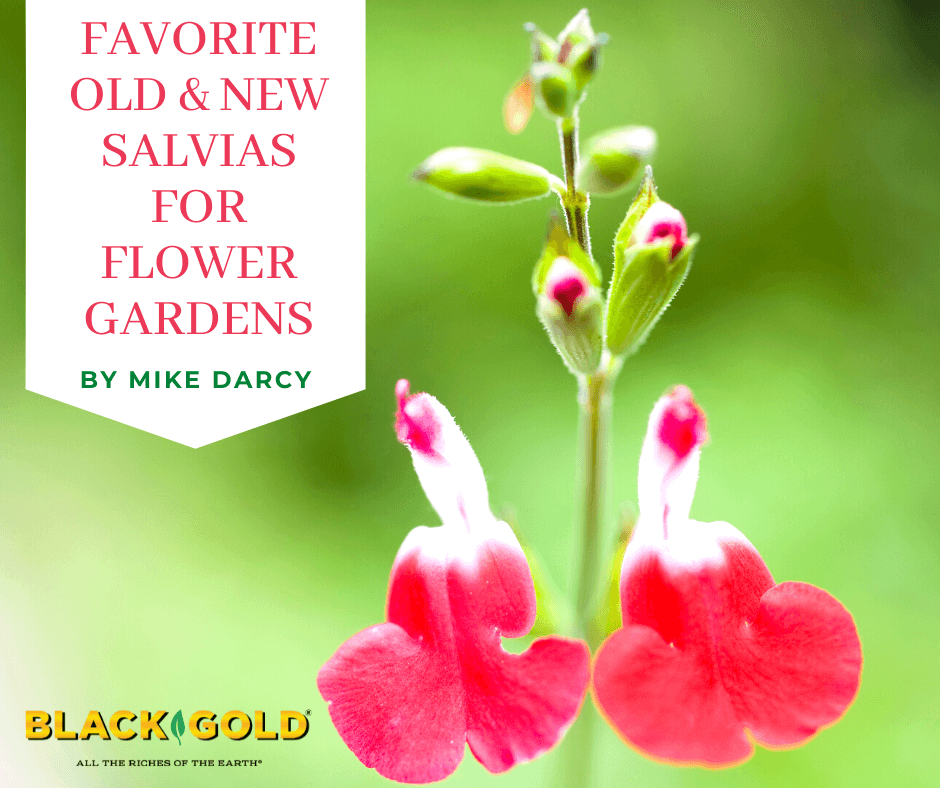 It would be difficult to come up with a group of plants that can add as much to the garden, in so many ways, as the flowering sages in the genus Salvia. Their colorful, two-lipped blooms are lovely and the many garden representatives have diverse growth habits, flower colors, fragrance (usually in the leaves), as well as being long-blooming and low-maintenance.
In addition to the above-mentioned attributes, salvias are excellent plants for a pollinator garden–attractive to bees, butterflies, and hummingbirds–and most are summer bloomers that love sunny garden spots. In my garden, the flowers are hummingbird magnets. It is delightful watching the territorial antics of these amazing birds.
Of the more than 900 species of these mints (Look for the square stems!) distributed throughout the temperate and tropical zones of the world, only several species are commonly cultivated in the garden. With so many types of salvia across the world, it stands to reason that there is lots of variation among the species and their hardiness. While many are technically perennial and perform exceptionally well in my Pacific Northwest summers, they may not survive a winter. Poor drainage can be a factor for winter survival, so I add additional perlite for increased drainage when planting them. Gran-i-Grit and coarse sand can also improve the drainage of raised gardens to enhance salvia survival.
Great Garden Salvias
For me, salvias were a late addition to the plant palette in my garden, however, once I started growing them, it was as though I could not stop. I re-planted favorites each spring and always add some new varieties that I have not grown before. I discovered they were wonderful container plants, and now we always have salvias in pots on our deck. From my own experience, I have discovered what I would consider outstanding performers. Below is a listing of some of my favorites.
Introduced nearly 20 years ago, Black & Blue sage (Salvia guaranitica 'Black & Blue', Zones 7-10) was one of the first ones in my garden. It was recommended by the owner of a local garden center, and this salvia has become such a favorite that I plant it every year. The 4-foot plant has deep blue flowers with black calyces, hence the name 'Black & Blue'.  Amistad salvia (Salvia guaranitica 'Amistad', Zones 7-10) is another good performer with deep purple flowers. It has a more compact growth habit than 'Black & Blue' with a final height under 3 feet. Both are excellent hummingbird attractants and will bloom all summer. They are also technically hardy to my area but very sensitive to winter moisture.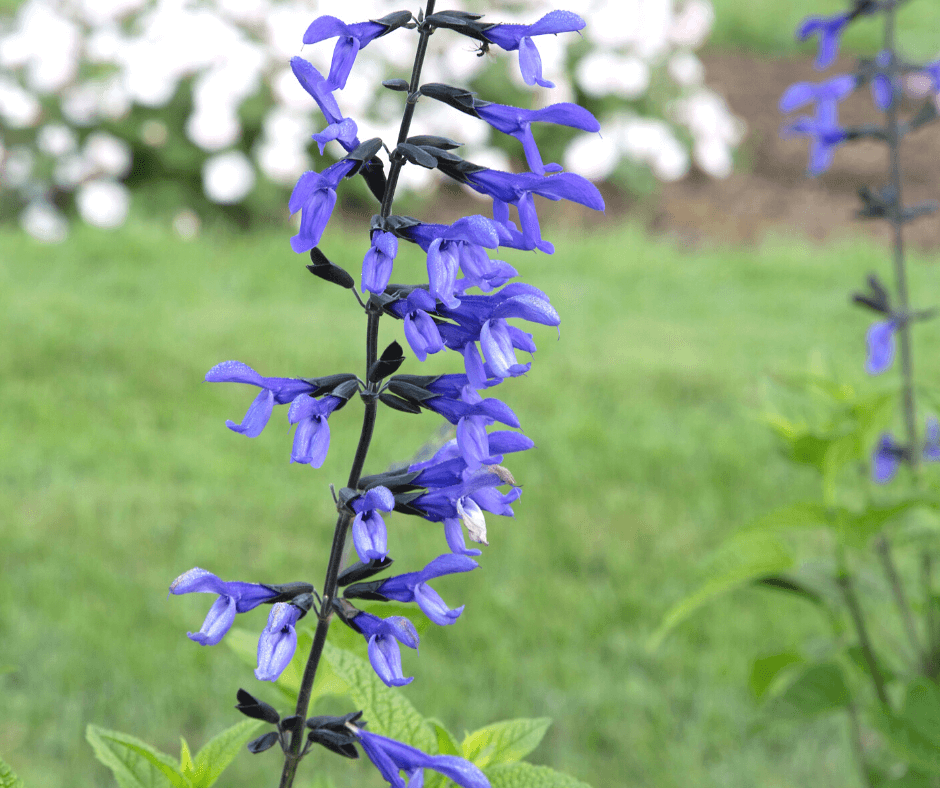 Proven Winners has recently released a series of salvias in the Rockin series. I have grown several in this series, and they are excellent. My favorite is Rockin® Fuchsia (Zones 9-11) and as the name implies, the flowers are brilliant fuchsia. It is an excellent salvia for a container in a location where bright color is desired. It is also a heavy bloomer and hummingbirds love it. Another in this series that I have grown and liked is Blue Suede Shoes (Zones 9-11), which has light blue flowers with black calyces.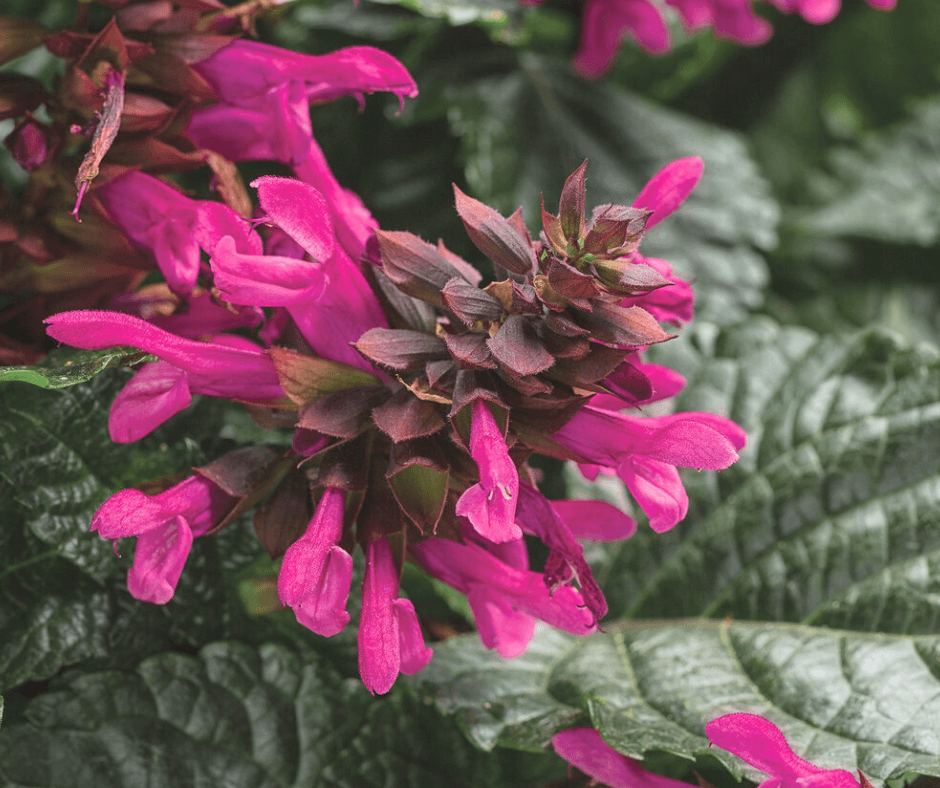 For fragrance, I have not grown any better than Cleveland sage (Salvia clevelandii, Zones 8-11). This southern California native has the most aromatic leaves of almost any plant that I have grown. It has a mounding growth habit with wrinkly, leather-textured leaves. The flowers are in rounded clusters and may be lavender to purple. Plant this where people can walk by and rub or touch a leaf.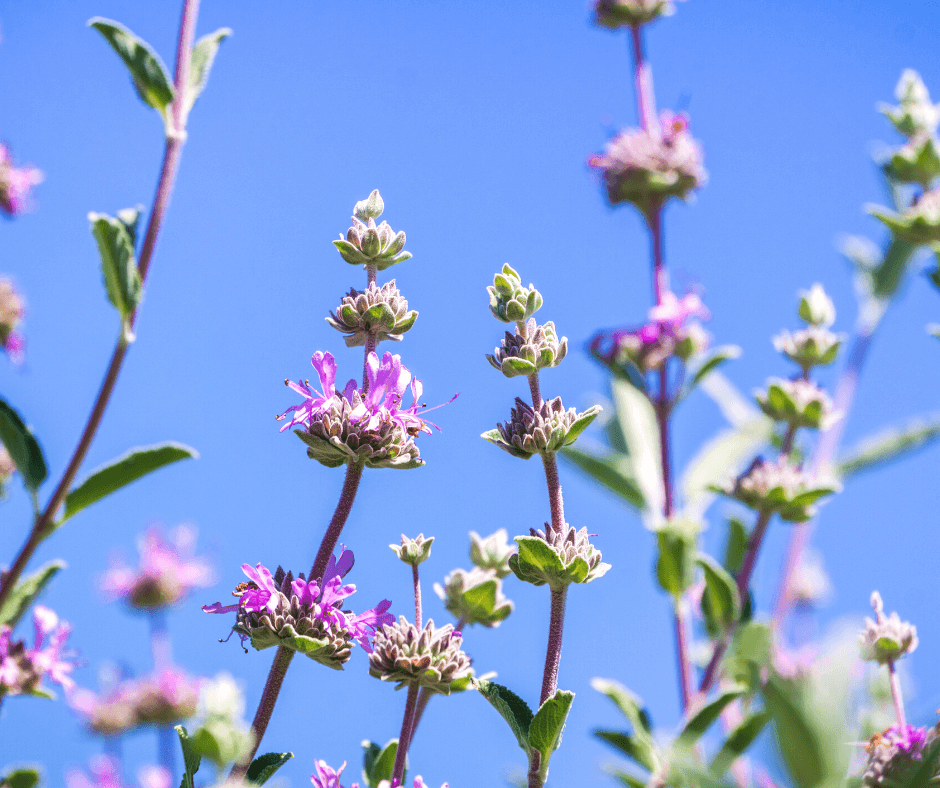 Classic garden salvia that has distinct bi-color flowers is Hot Lips littleleaf sage (Salvia microphylla 'Hot Lips', Zones 7-10). The flowers are white at the base and bright red on the petals. A grouping of these in bloom makes a very striking summer display that hummingbirds cannot resist.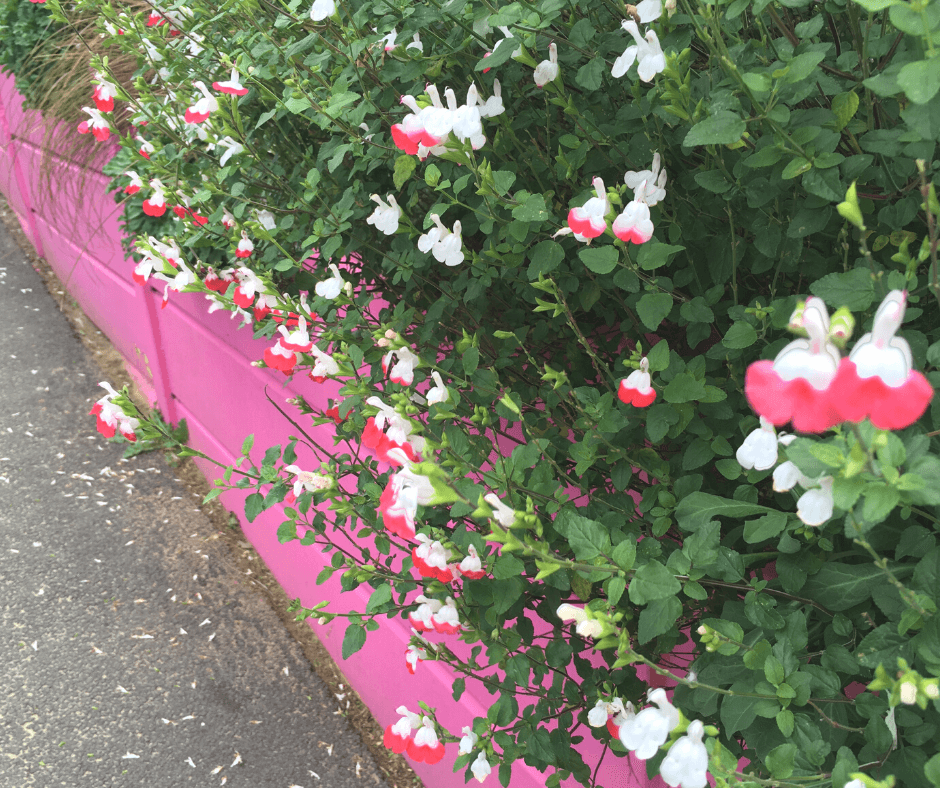 Garden centers are continually increasing their salvia choices for customers. It was not many years ago when the selection was perhaps two to three different kinds, but today that is not the case. If you are new to growing salvias, check with other gardeners to discover what varieties perform best in your particular area. The salvias that I have mentioned are sun-loving, but there are some varieties that require at least partial shade. Others are very reliable hardy perennials.
Try some salvia plants in your garden this season. I think you will become hooked on them just as I am.