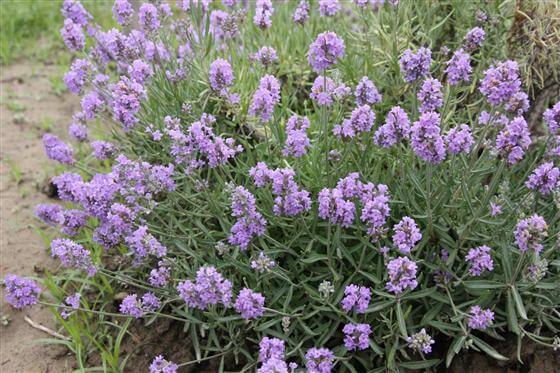 Herb gardening is undeniably a great way for a beginning gardener to enjoy success while reaping delicious culinary benefits.
All of the five senses are fully engaged when growing edible herbs. There is a serene beauty of a garden composed mostly of evergreen and silver-grey herbs. Herb gardeners are treated to a daily miniature cantata as visiting bees contentedly work their pollination magic among the flowers. The tantalizing fragrance exudes from sun-warmed culinary herbs and is absolutely intoxicating. This is also the perfect lure to prompt a passerby to brush their fingertips across the soft foliage, tear a nearby leaf to greedily sniff, then gratifyingly sample.
Growing Herbs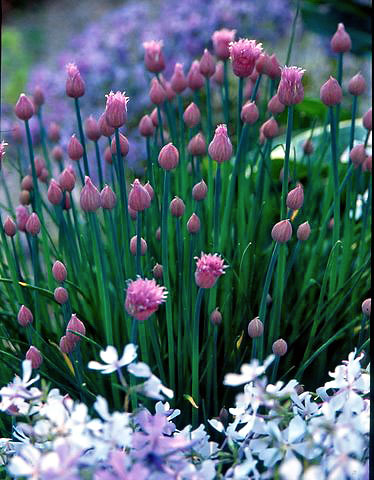 Surprisingly, edible herbs are really easy to grow. Provide them with a few simple essentials, and they will reward you with both vigorous growth and flavor.
First, be sure to site your potential herb garden where it will receive six hours or more of full, direct sunlight. When you remember that the majority of our culinary herbs were native to sunny Mediterranean regions, you appreciate how well they thrive in heat and light.
The second most important element to successful herb gardening is excellent soil drainage. Herbs hate wet feet, so there are a couple of ways to approach this challenge.
One is to prepare an herb bed by incorporating a porous soil amendment to increase good tilth. Black Gold Garden Soil has the perfect balance of peat moss, bark, and perlite to lighten and lift heavy garden soils. If your future herb bed is in pretty good shape, try adding Black Gold Garden Compost Blend to improve your soil's structure and tilth. It can also be added to the soil surface a beneficial mulch.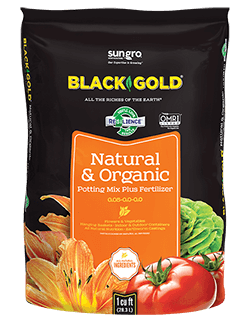 Since good drainage can make or break an herb garden, many gardeners choose to create raised herb beds with stones, natural wood, or other non-toxic borders. Containers are also great for herb growing.  Fill containers and raised beds for herbs with Black Gold Natural & Organic Potting Soil. This specially-blended organic mix is safe for all edibles, uses worm castings as fertilizer, and won't pack down with time, so excellent drainage is assured.
After preparing your herb bed or container, the choice of what herbs to grow is completely up to you and your cooking preferences. Here are a few of the easiest.
Choosing Herbs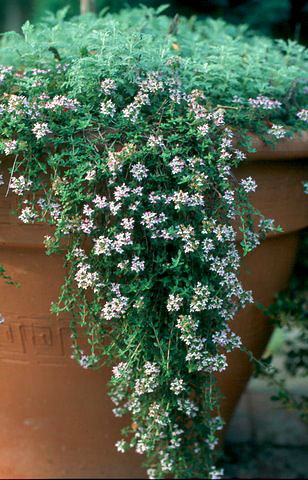 The most familiar herbs, and the ones that were also popularized by Simon and Garfunkel, are parsley, sage, rosemary, and thyme. These work well together in a garden due to their complimentary leaf shapes, colors, and textures. Of the four, only parsley would have to be replanted each year as the others are perennial herbs which you should enjoy for years.
Basil is a favorite for pesto and Italian cooking, but is a warm-season annual herb, so wait to sow it into your garden until after all chance of frost has passed. (Click here for a great video about growing basil in containers!)
Cilantro is another annual herb that grows best in cool weather. It's aromatic leaves are favored for salsa making and its crushed seeds are the spice, coriander.
Peppermint, spearmint, and pineapple mint spread rapidly and can be extremely cantankerous to remove, so consider growing them in large, isolated containers. But, be cautious! Even container-grown mints may sneak out of the bottom of pots or leap over the sides in an attempt to take over your garden.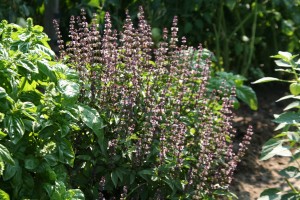 Oregano is another aromatic member of the mint family that will spread and take over if given a chance. Once again, consider growing this favorite Italian and Greek herb in a contained situation.
Lavender is one of the prettiest herbs for the garden–offering fragrant culinary leaves and colorful summer flowers that are also useful in cookery, potpourris, and sachets. The shrubby perennials can tolerate drought and attract many pollinators when in bloom.
The flavor and fragrance of herbs connect us deeply to memories of traditional family gatherings from holidays past and inspire future recipes. Since the variety of herbs you can grow is endless, your greatest challenge will be to decide where to place even more herb beds and containers.