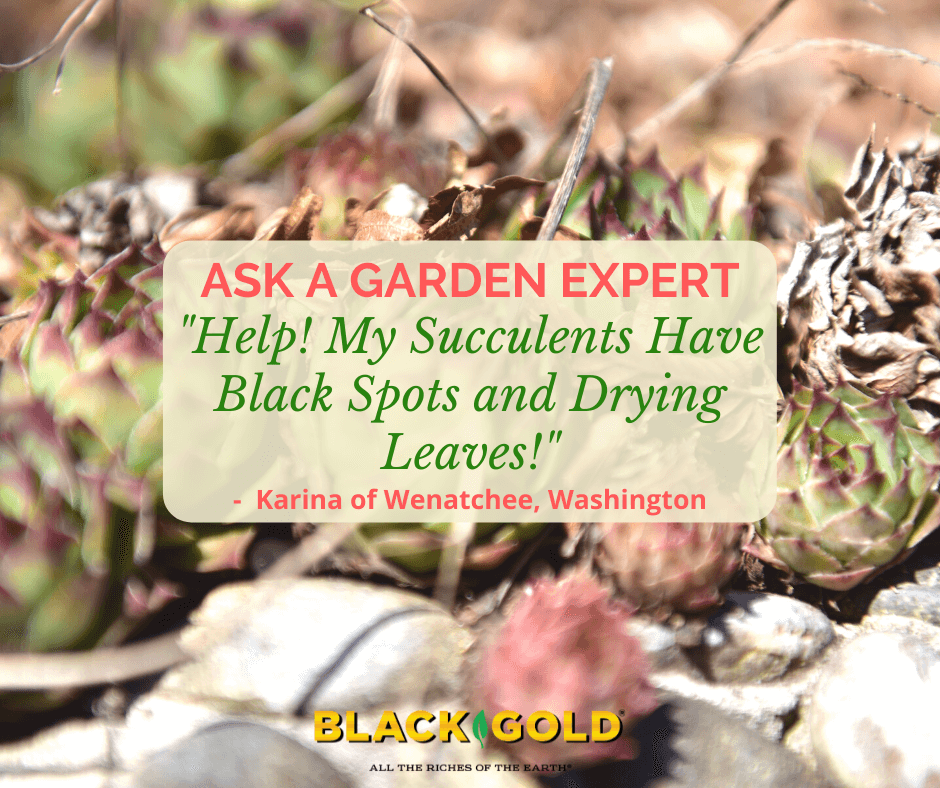 "My succulent house plants have dry leaves in the middle of the stem and black spots. Why is this happening?" Question from Karina of Wenatchee, Washington
Answer: Succulent plants can develop dry leaves when they are being either overwatered or underwatered. The black spots and the fact that leaves are drying and dying in the center of the stem indicates stem and root rot, which is caused by a fungal infection that develops when plants are being overwatered. (Click here for some great images of overwatered succulents.) Sadly, central spotting and leaf death is an indication that your plant is dying and will not recover.
One possible way to save your plant is to propagate and root and healthy leaves from your plant that show no sign of damage. The process is easy and will save your plant! (Click here to read a great overview of how to start cacti and succulents from cuttings.)
I hope that these tips help.
Happy gardening,
Jessie Keith
Black Gold Horticulturist