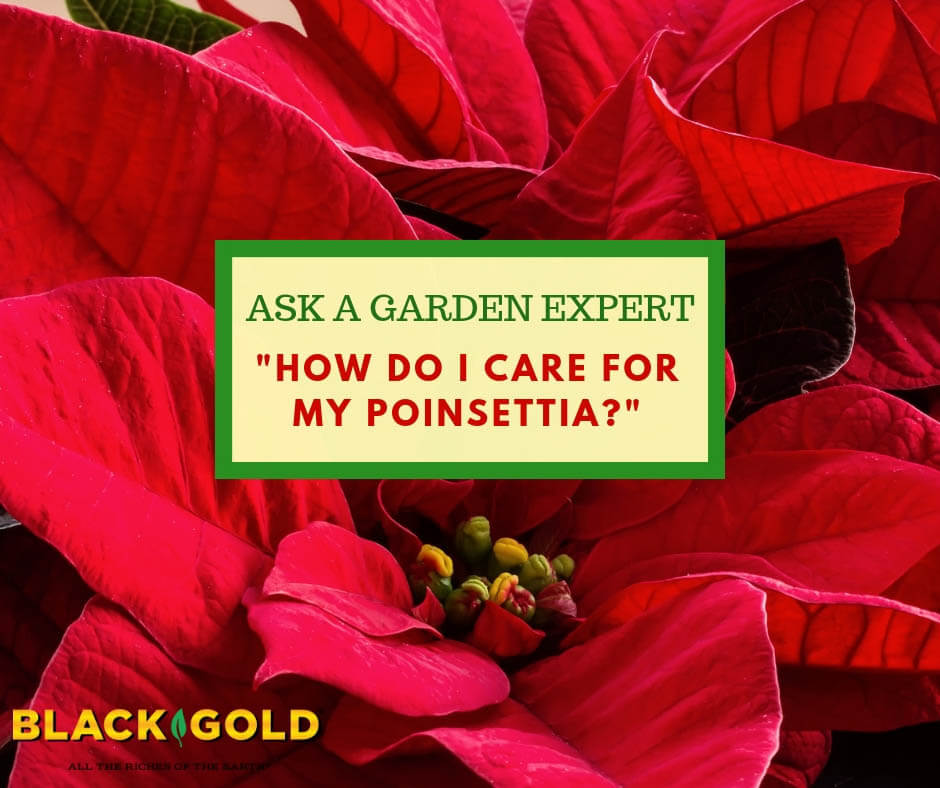 "I would like tips for Poinsettia care." Question from Sandra Lee of Cottage Grove, Minnesota
Answer: Place your poinsettia (Euphorbia pulcherrima) in a location with direct sun or bright filtered sunlight and give it even moisture. Refrain from keeping its soil wet, which can stress plants out. Poinsettias are tender Mexican natives that grow as large, winter-blooming shrubs in their native homeland and require good warmth, especially from spring to fall.
General Poinsettia Care
If you don't want to toss your poinsettia away after the holidays, you can continue to grow it as a house plant. Leaf drop is common in indoor-grown poinsettias that are given too little light or kept too dry. Low humidity can also cause stress and encourage spider mites. The key is giving them plenty of light and average, consistent moisture. Also, be sure to provide fertile, well-drained soil such as OMRI Listed Black Gold® Natural & Organic Potting Soil.
Getting Poinsettias to Rebloom
Getting poinsettias to rebloom isn't always easy because flowering is triggered by daylight changes; the short days and long nights of winter induce flower bud development. The best method is to provide plants with ample and consistent natural daylight during the warm growing months, which will encourage them to adopt their natural blooming cycle. You can even bring them outdoors in the summer. Just be sure to clean them well before bringing them back indoors to avoid any hitchhiking pests. (Click here to learn how to clean your house plants before bringing them back indoors.)
Professional greenhouse growers actually manipulate the plants to bloom for the holidays by shading them during part of the day to mimic short days. They start this process around the autumnal equinox to get them blooming by the holidays. Flower set depends on night length, so keep poinsettias in total dark from 5 pm to 8 am. If it's done right, they should be in full flower six to eight weeks after treatment. You can do this at home by placing them in a totally dark place during these periods of the day by placing them in a dark closet or covering them with an opaque black cloth from 5 pm to 8 am until bud set occurs. Otherwise, homegrown poinsettias will naturally rebloom sometime in mid to late-winter.
I hope that this helps. Happy poinsettia growing!
Jessie Keith
Black Gold Horticulturist