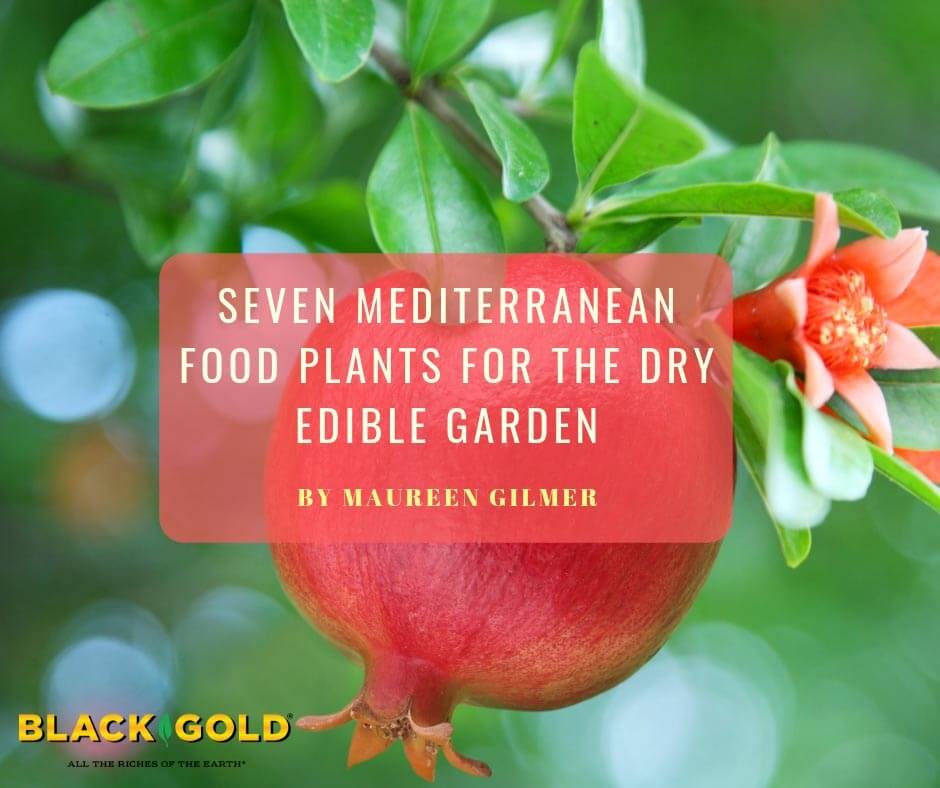 "I live in Southwest Florida (Englewood, FL) to be exact. I bought 3 Pomegranate Wonderful trees and planted them about 3 years ago. They're really not doing much of anything. They just exist. They refuse to flower, they barely have grown at all, and one just clings to life and is constantly yellow. I planted them with storebought soil at the base, and fertilize with 6-8-6. They are in almost full sun, get plenty of rain this time of year…but they just don't do anything." Question from Nikki of Port Charlotte, Florida
Answer: Pomegranates are Mediterranean and Middle Eastern fruits adapted to cooler winters and hot, dry summers. Florida is not their ideal climate. They need heat, dry weather, and rocky, well-drained soils. As horticulturist Maureen Gilmer wrote: "So long as the local climate is within the cold tolerance range (USDA Hardiness Zones 8-11) and summers are not humid and rainy, pomegranates should thrive. Untimely rains in the fruit's late-summer and fall ripening season can also cause rinds to crack open prematurely, spoiling the contents." (Click here to read the full article.) They also like a soil pH range of 5.5 to 7.2. If your soil is more acid or more alkaline, then they will struggle to get the nutrients they need, which may explain the leaf yellowing. Excess water can also cause leaf yellowing and encourage fungal disease.

Growing Pomegranates in Pots
You can create sandy, rocky mounds for your trees, but your better bet is to grow them in large pots in a sunny spot under cover from the rain. Once you can control how much water they get, water them weekly after they become established. More water is needed as trees as setting roots and during very hot times.
Choose a large pot that's several inches larger than the tree's root balls. We recommend planting in a well-drained potting mix. Black Gold® Natural & Organic Flower and Vegetable Soil with 1:5  ratio of soil to Black Gold Perlite for increased drainage would work well. Feed with a fertilizer formulated for citrus trees. Follow the manufacturer's directions. (Click here to read our full article with basic potting instructions.)
As your trees grow, prune them as needed in late winter. Any long suckers or crossing branches should be removed.
We hope that these steps lead to many flowers and pomegranates!
Happy gardening,
Jessie Keith
Black Gold Horticulturist