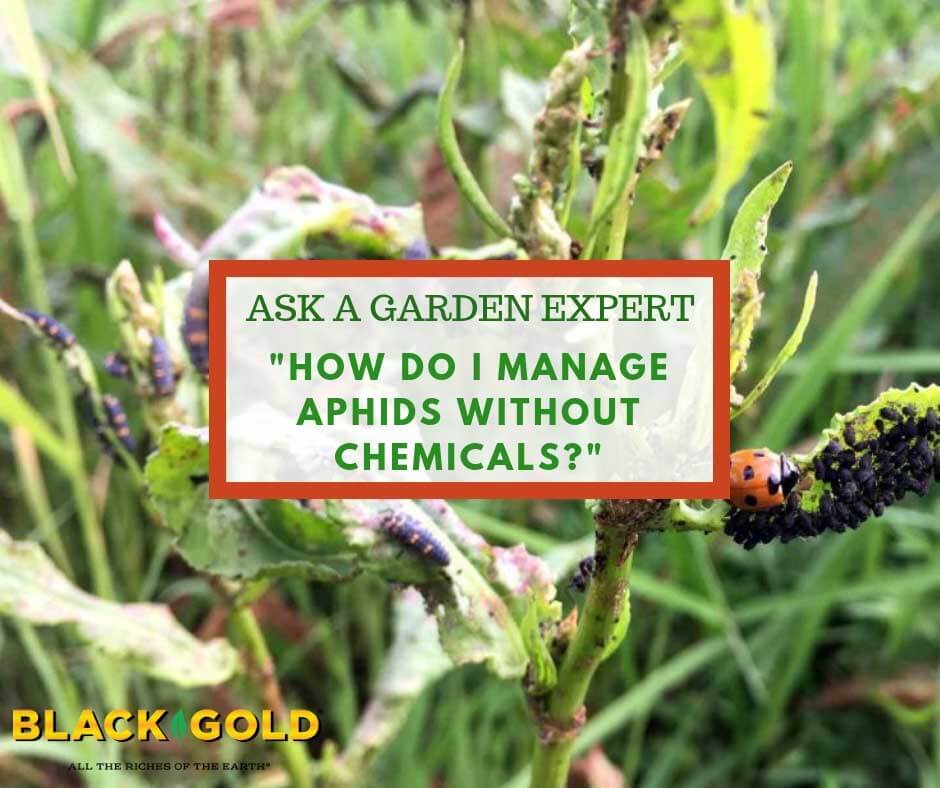 "How to keep aphids away each gardening season without chemicals?" Question from Steven of New England
Answer: Aphids are delicate pests and quite easy to manage, believe it or not. When I have an infestation, I use these four pesticide-free methods of removal.
1. Spray them off with a sharp stream from your hose. This actually removes them fast and will kill quite a few. It's a good first step for management.
2. Prune off really badly infested flowers or stems and place them in soapy water. This will remove damaged parts of the plant and greatly reduce aphid populations.
3. Spray plants with OMRI Listed insecticidal soap to tackle any lingering aphids. This mild product is approved for organic gardening and will kill aphids fast. If you are worried about it harming other insects, you can rinse off plants a few hours after application.
4. Nurture ladybugs, and other beneficial insects that comsume aphids, in your garden. Refrain from using any harsh pesticides, and the beneficials will come. (Click here to read more about beneficial insects.)
I hope these tips help you better manage your aphid problems. They are annoying insects, but they won't stand a chance if you continue with these methods.
Happy gardening,
Jessie Keith
Black Gold Horticulturist