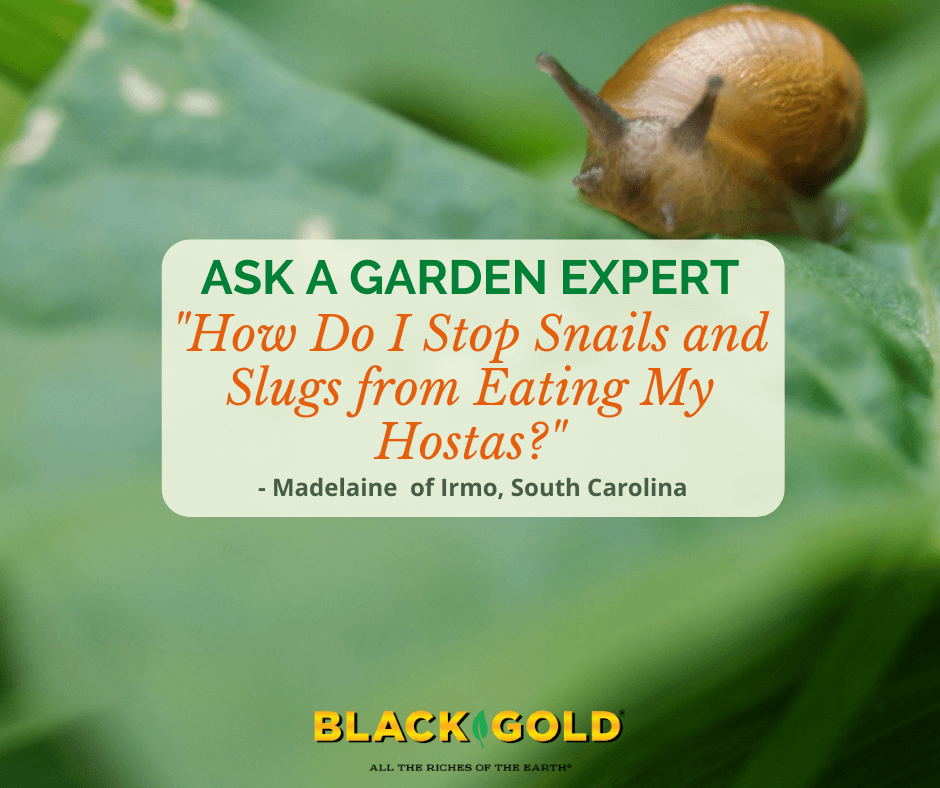 "How to prevent snails from eating hostas?" Question from Madelaine  of Irmo, South Carolina
Answer: There are lots of great products on the market that ward off slugs and snails. Some are even OMRI Listed for organic gardening. Here are my top three favorite slug repellents and deterrents.
Pelletized Iron Phosphate Killers – These include products like Sluggo and Bonide Slug Magic.  The products are safe to use around pets and wildlife.
Diatomaceous Earth – Sand-like diatomaceous earth is very sharp at the micro-level, and cuts through the tender exteriors of slugs and snails. Add a layer around your hostas before they emerge in spring, and it should really help. It is typically OMRI Listed and completely safe for pets, wildlife, and humans.
Beer Traps- slugs and snails die a little less cruelly when they fall into a drunken beer stupor and pass on in beer traps. (Please click here to learn how to make one.)
Happy gardening!
Jessie Keith
Black Gold Horticulturist