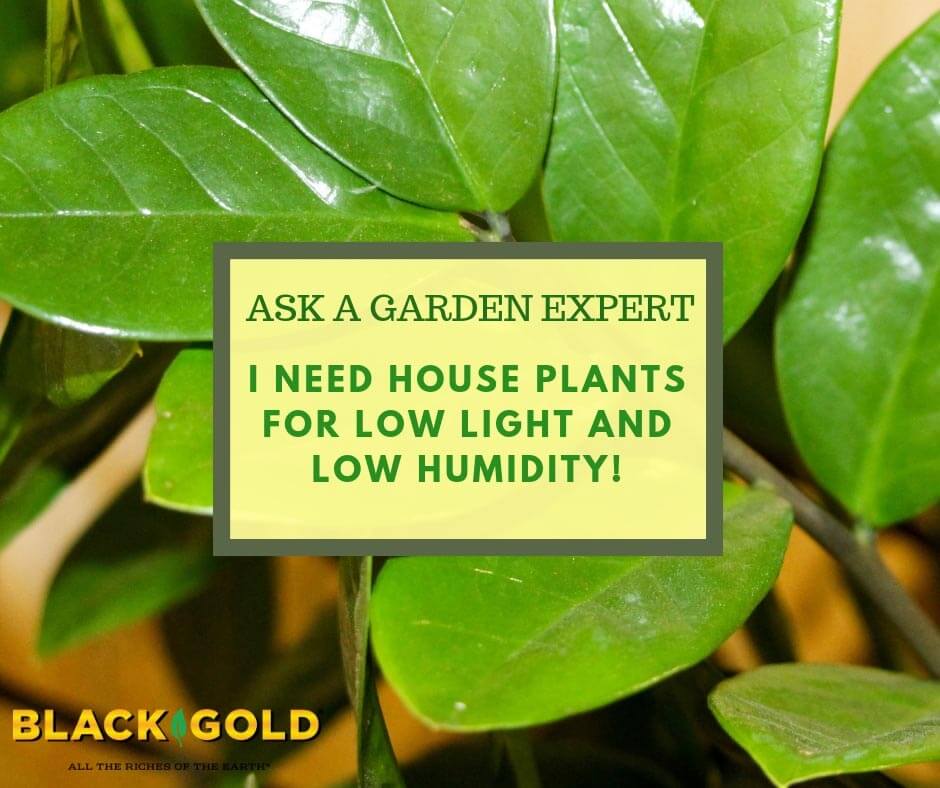 "I have no sunlight in my home. I need plants that will thrive without direct sunlight. Any suggestions?" Question from Susan of Albuquerque, New Mexico
Answer: There are loads of low-light house plants that will thrive in indirect sun. Just be sure to set them all as close to a lit window as possible! Because of the dry air in your part of the country, I have also selected plants that will withstand low humidity. Here are some good picks for you to try:
Aspidistra

Cast-iron plant (Aspidistra elatior): As the name suggests, this large-leaved house plant is tough as nails. It will grow well in low light, low humidity, and can take irregular watering.

Fiddle-leaf fig (Ficus lyrata): Large, glossy, unusual leaves make this indoor tree a very attractive addition to the home. It is also a tough African native that likes partial shade and intermittent watering. Give this one a larger pot to grow in and space because it can easily reach several feet.
Dragon Tree (Dracaena marginata): This small, understory tree from Madagascar can take low light, drought, and dry air. Choose a pretty variety, like 'Colorama', which has red-striped leaves.

Sanseveria

Snake Plant (Sansevieria spp.): Also called mother-in-law's-tongue, this succulent African native makes a beautiful addition to homes and will take low light and low humidity. For best looks give it filtered sun, room temperature, well-drained soil, and once-weekly water (twice-monthly water in winter). (Click here to learn more about growing snake plant.)

ZZ Plant (

Zamioculcas zamiifolia

): This is another semi-succulent African beauty with tropical good looks that grows very well in low light and drier air. Care for it as you would snake plant.
Happy gardening!
Jessie Keith
Black Gold Horticulturist