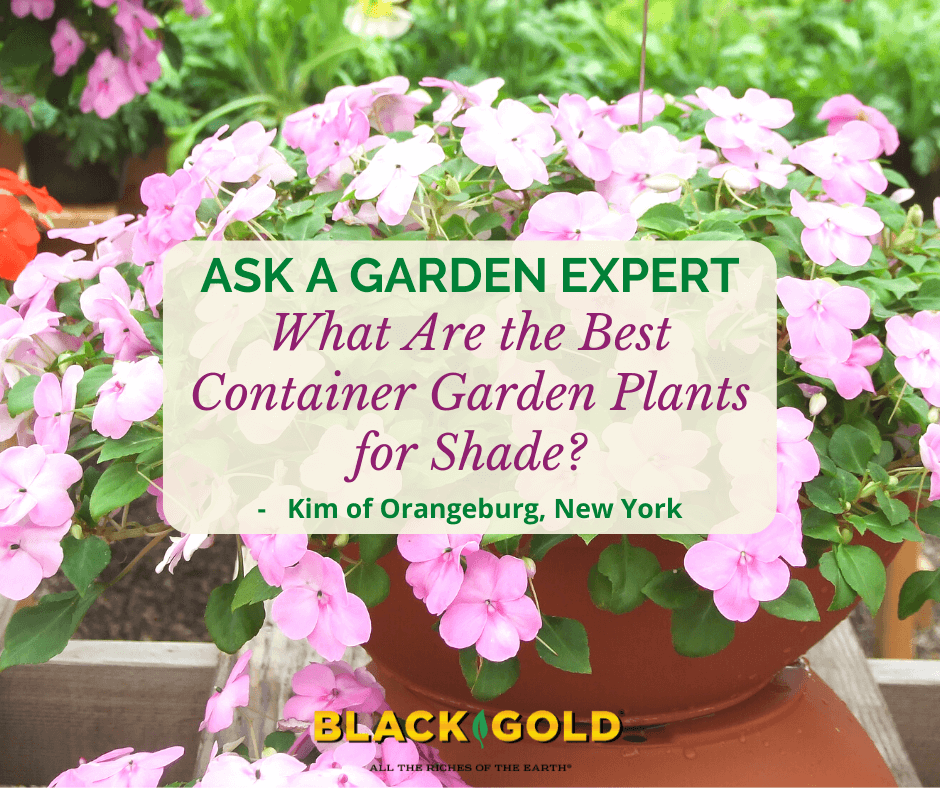 "I'm in a complex where we can only plant in containers outside…and there's a lot of shade to complicate matters…any idea for some plants that would do well contained without a lot of sun?  Thank you…also someone told me the ivy I did plant in a pot can be brought inside for a houseplant when it gets too cold outside true or not?" Question from Kim of Orangeburg, New York
Answer: There are lots and lots of wonderful annuals that thrive in shady locations. The perennial vine, English Ivy (Hedera helix), can grow in pots inside or out, and it will take shade, but there are many better options for shade containers. Here are some of my favorite shade-loving annual garden flowers for summer potted gardens.
Annuals for Shady Container Gardens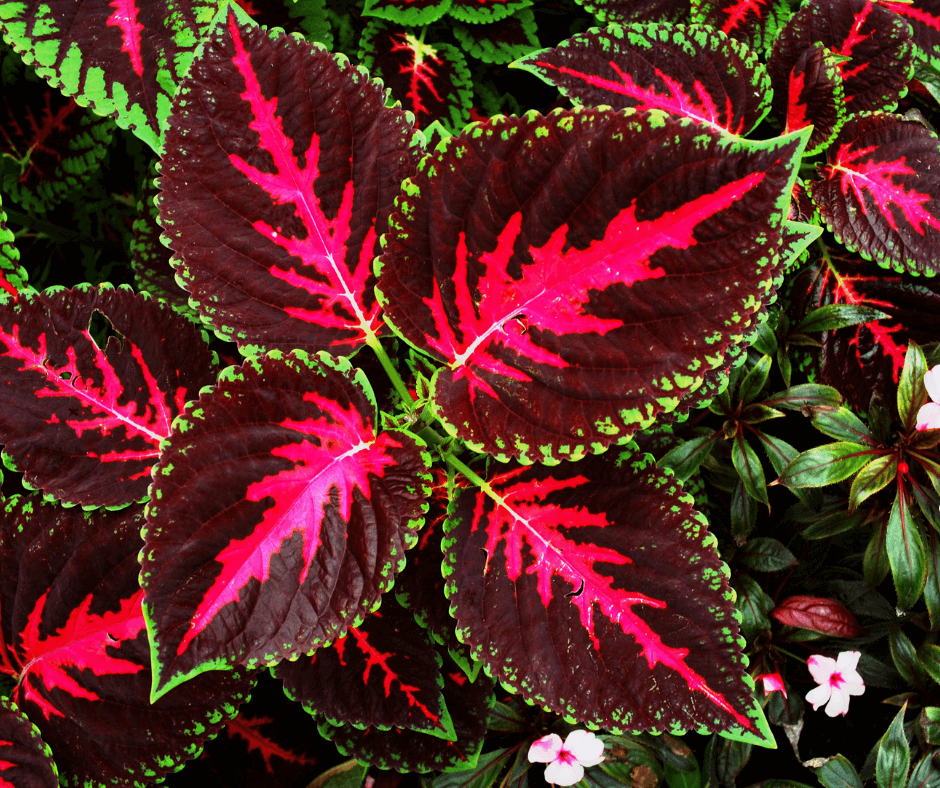 Classic Impatiens (Impatiens walleriana): Pick up a flat of colorful impatiens at your favorite garden center, and plant them in shady pots for summer-long color. (Impatiens are also easy to start from seed! Click here to learn more.)
New Guinea Impatiens (Impatiens hybrids): These impatiens are generally taller and tolerant of a little more sun than classic impatiens. the tangerine-orange Infinity® Orange is especially pretty as is the crimson-pink and pale pink Infinity® Blushing Crimson.
Torenia (Torenia hybrids): You cannot go wrong with any of the spreading torenia in the Summer Wave Series. They spread and bloom all summer long. Summer Wave® Large Blue is really lovely.
For more ideas, try the Proven Winners Container Garden Recipe search. It is a great resource for gardeners just learning how to create spectacular potted gardens. Just be sure to choose "Full Shade or Part Shade" for the sun-exposure dropdown. I also recommend clicking here to learn more about growing perennials in containers.
Happy gardening!
Jessie Keith
Black Gold Horticulturist