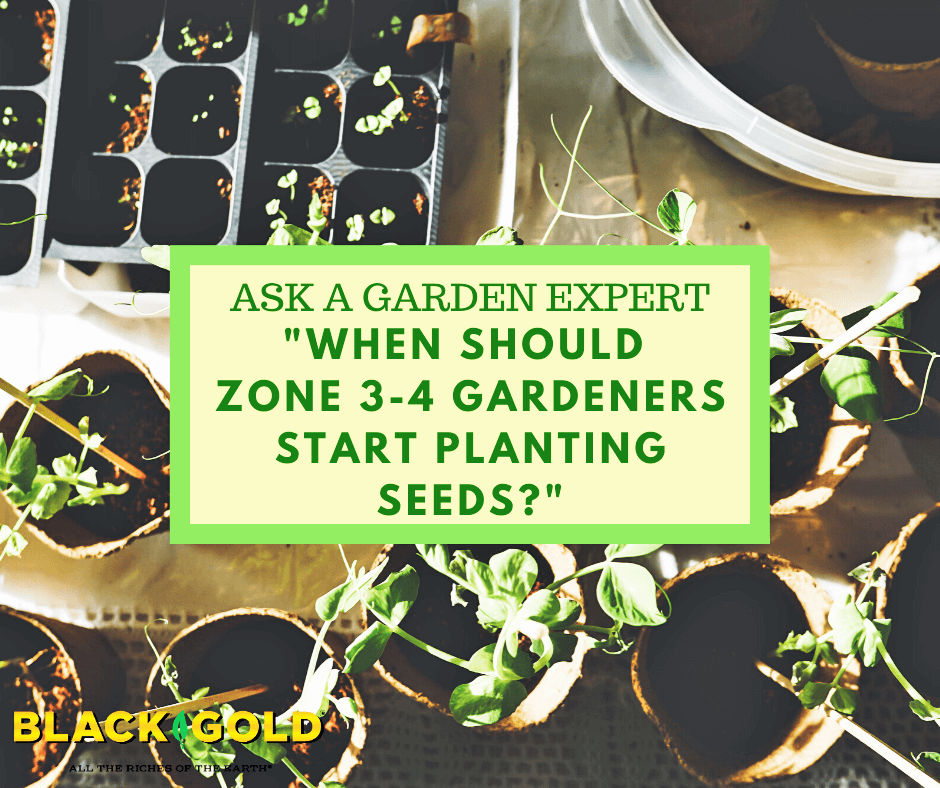 "How late can one start seeds inside for planting a garden in Zones 3-4?" Question from Jill of Greybull, Wyoming
Answer: It depends on what you are planting. Some crops are fast-growing, yielding vegetables or flowers in a matter of weeks (please see the video below). Others take more time and need the warmth of summer to grow to full potential. For indoor seed-starting we recommend planting in natural & organic Black Gold Seedling Mix.
Start warm-season vegetables no later than early March. When you have a short growing season, it is important to jump-start the season by getting warm-season, summer vegetables planted and growing inside early. The bigger your tomatoes, peppers, beans, and even pumpkins and melons at planting time, the better. Get them planted outside as soon as possible, after your last frost date.
Start cool-season vegetables any time from spring to late summer. Cool-season vegetables, like greens, cabbage, carrots, and peas, can be planted from spring through fall.
Here are some more Q&A blogs for northern gardeners that you may consider reading.
Happy gardening!
Jessie Keith
Black Gold Horticulturist