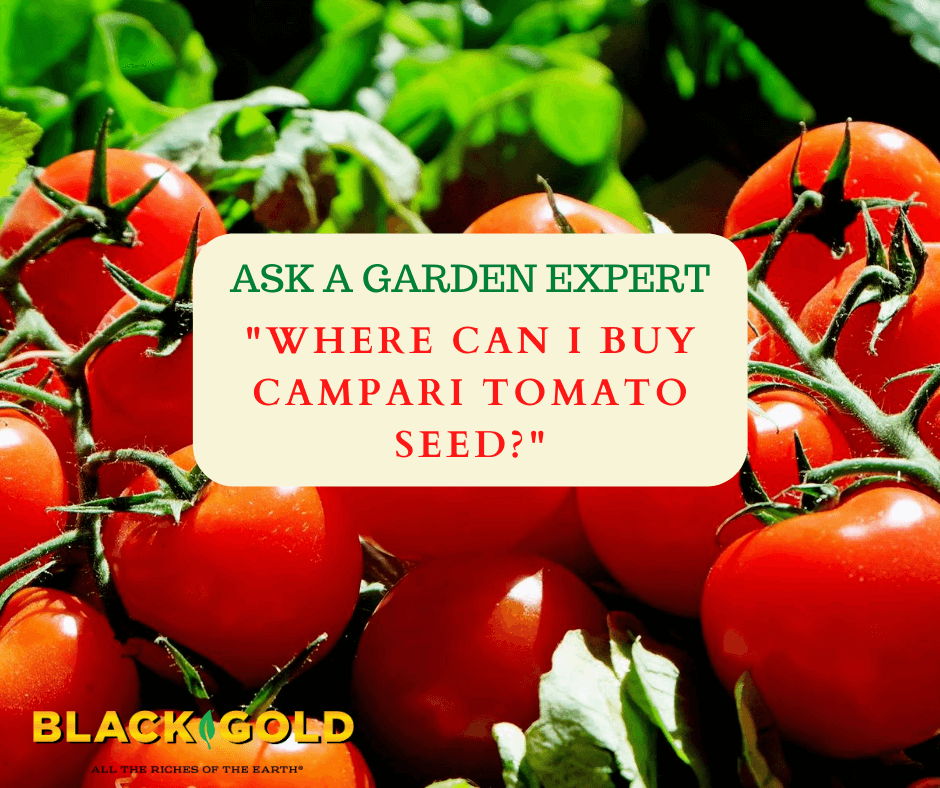 "Where can I buy Campari tomato seeds for plants?" Question from Rena of Morehead City, North Carolina
Answer: The seed for commercially available Campari tomatoes is generally difficult to find (click here for a possible source), but there are many comparable well-branched, tasty, cocktail tomatoes that taste even better. 'Mountain Magic' is one to try that rivals Campari. Another is one of my personal favorites, the Italian heirloom 'Principe Borghese'. Its large stems of delicious fruits look like those of Campari, taste great, are ideal for salads, and even make perfect sun-dried tomatoes.

From there, I encourage you to watch the video below about growing tomatoes from seed to harvest.
Happy tomato growing!
Jessie Keith
Black Gold Horticulturist