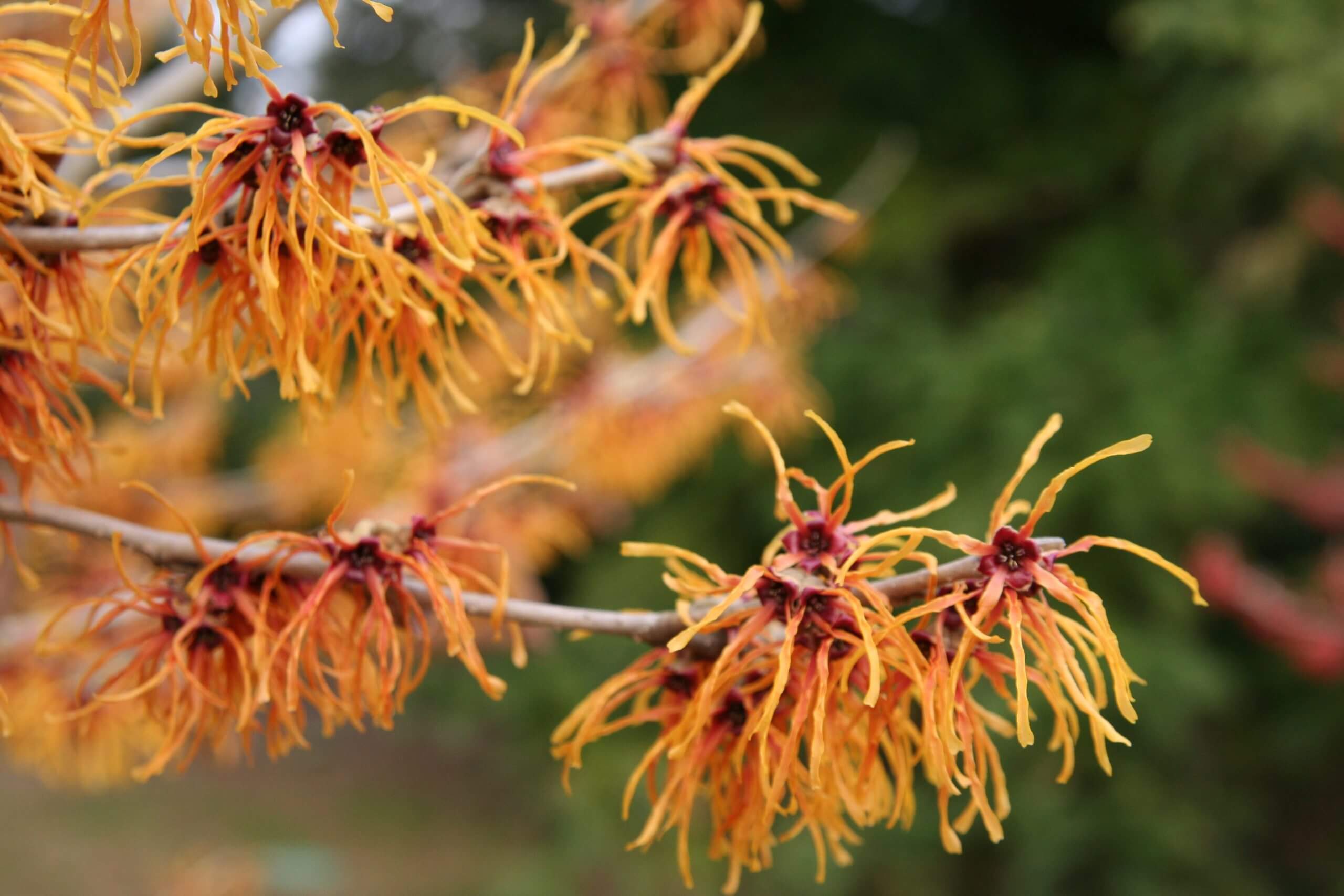 Take a random survey of 10 neighbors and asked the question: "When you hear the words 'witch hazel', what do you think of?" For most, the answer will not be a plant. They will probably say something like: "That stuff you find at the drug store for skin care." I did ask several neighbors this question, and not one mentioned the beautiful landscape shrub gardeners revere. When I told my neighbors that the word also refers to a plant, most said: "Gardeners live in their own world."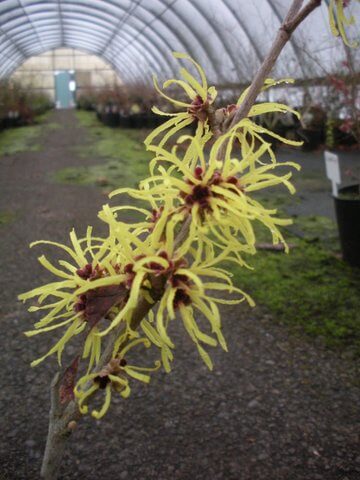 It is probably true that gardeners can easily get caught up in their own world, and talking about witch hazel is a good example. To gardeners, the name refers to a wonderful group of shrubs in the genus Hamamelis. Many of these are late-winter bloomers that bring needed color to the garden.

Witch Hazel Care
Winter witch hazel are one of the earliest shrubs to bloom. They are also easy, low maintenance plants that require little care once established. They like a rich organic soil, and the addition of  OMRI Listed Black Gold Garden Soil would be ideal to work into the soil at planting time. They grow best in full sun but can withstand partial shade. Afternoon shade is best because it protects plants from hot afternoon sun in summer. Pruning is not recommended because these plants develop a beautiful natural habit, so plant them where they will have lots of space to grow.
Hybrid Witch Hazel Varieties
Most of the witch hazel plants found in garden centers will be hybrids (Hamamelis x intermedia). These common hybrids come in lots of excellent varieties. As a general rule, witch hazels grow to 12-15 feet tall and have a spreading growth habit. They are deciduous plants with flowers that bloom before the foliage appears, which adds to their striking winter appearance.
The flowers are fragrant, so consider placing them in an area where their fragrance can be noticed. Bees are attracted to the blooms, making them valuable winter plants for early pollinators. The flowers of some varieties are more fragrant than others, so I suggest going to a garden center when the plants are in bloom and giving them a sniff test. In addition to early flowering and fragrance, most witch hazels have beautiful fall color in shades of red, gold, purple, and orange.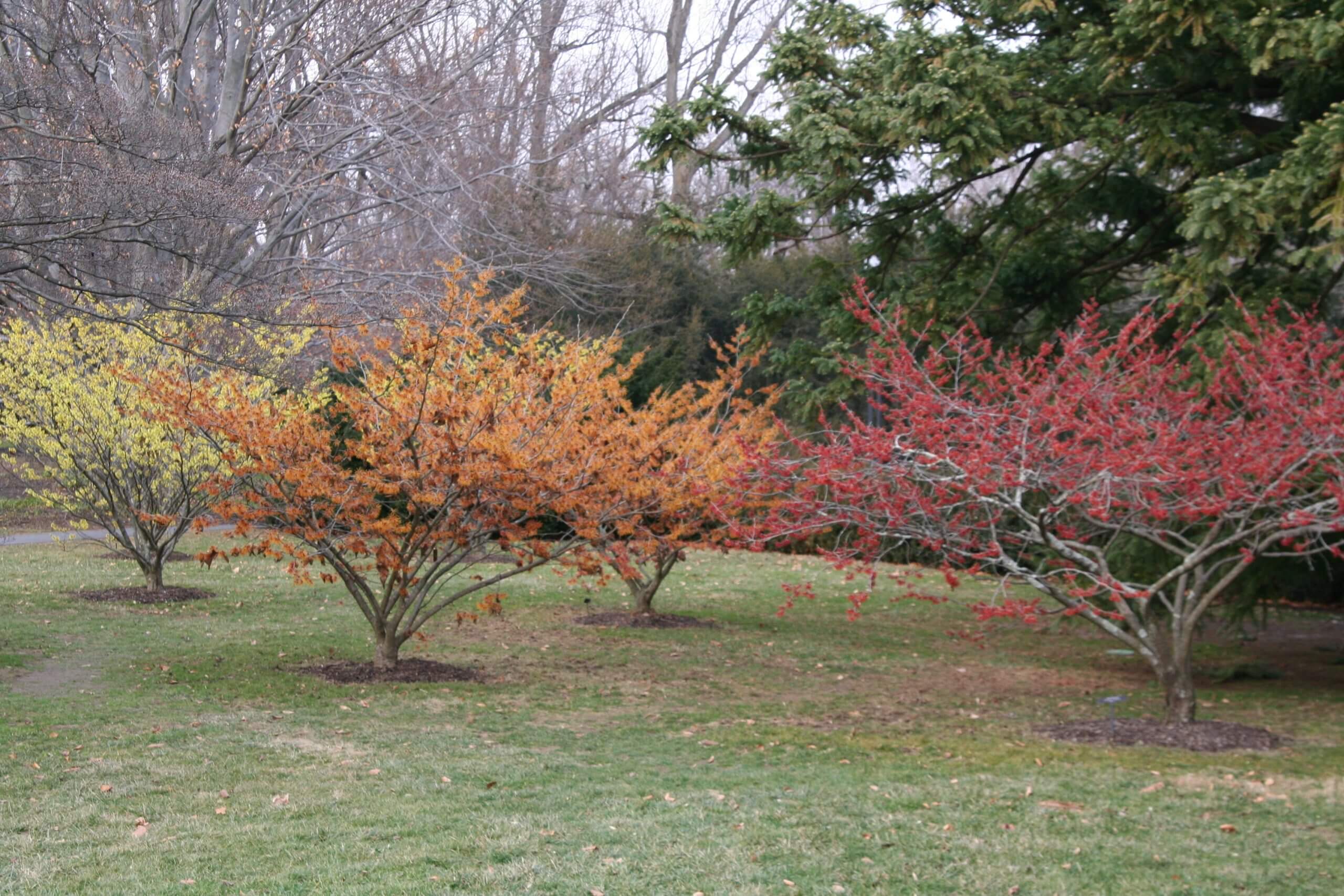 Popular cultivars that are probably available at your local garden centers include:
Hamamelis x intermedia 'Arnold Promise'– January-February bloomer with bright yellow flowers and excellent fall leaf color
Hamamelis x intermedia 'Jelena' (syn. 'Coppery Beauty') — popular early January bloomer, with coppery orange flowers
Hamamelis x intermedia 'Diane' — red flowers in January-February, reddish purple fall foliage
Hamamelis x intermedia 'Sunburst' — one of the brightest yellow flowers an any witch hazel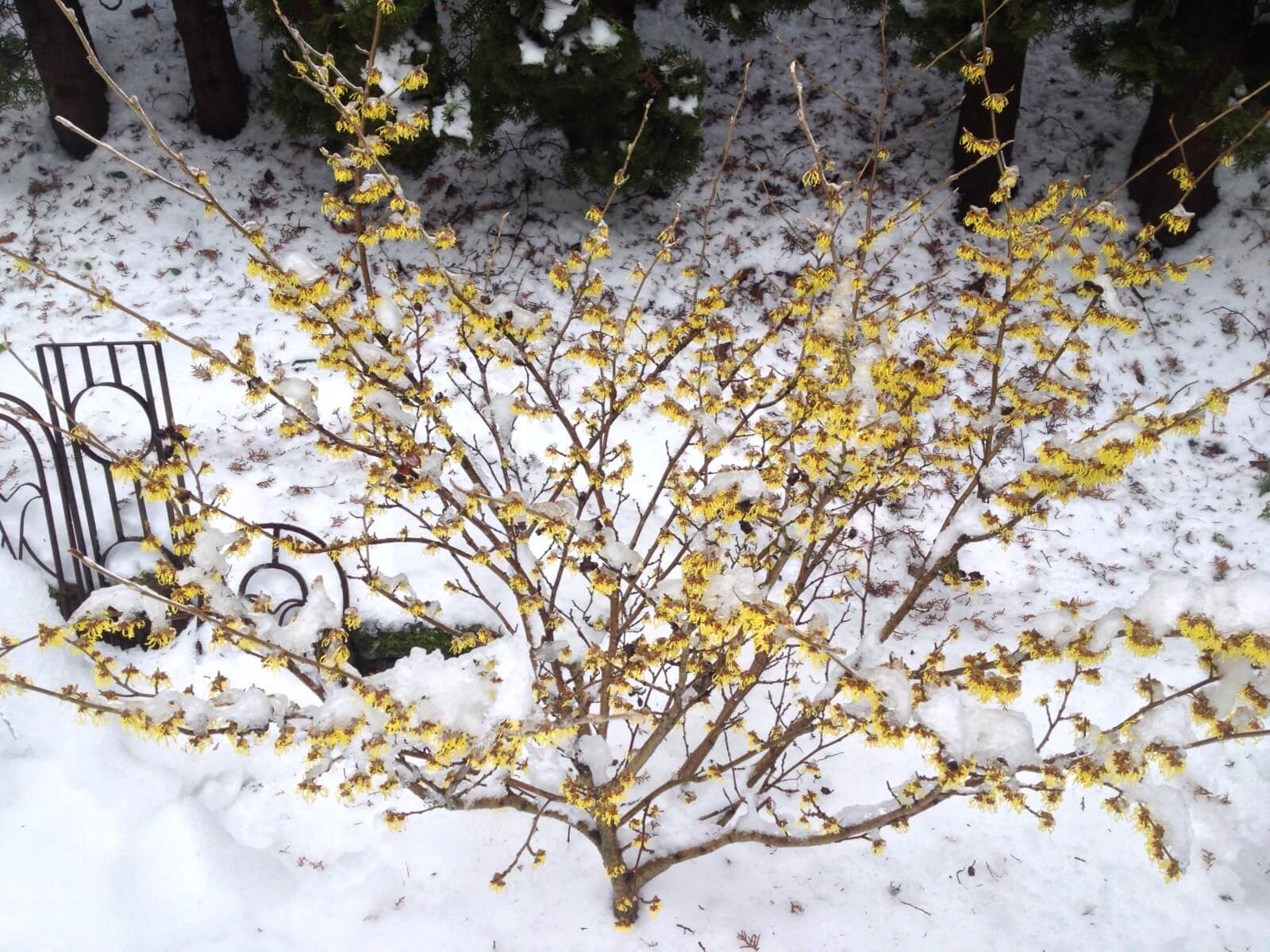 Other Witch Hazels
And now back to the source of the medicinal witch hazel, which is derived from common witch hazel (Hamamelis virginiana). This native plant is found in the eastern United States and was first used for medicinal purposes by Native Americans. The bark and branches are harvested to make the witch hazel that we find in pharmacies. This plant has small, fragrant, yellow flowers that appear in the fall. Sometimes they are obscured by persistent fall leaves that fail to drop before bloom time.
Another eastern native witch hazel for the garden is the Ozark witch hazel (Hamamelis vernalis). Like the hybrids, this is a late-winter bloomer with lovely golden flowers that are fragrant. It also has an appealing, broad habit that looks nice in landscapes. Its golden-orange fall color also adds great appeal.
Those that would like some early winter color and fragrance should consider winter-flowering witch hazels for their landscape or garden. For some summer color, try planting a Clematis at the base of your witch hazel. Train the Clematis to wind through its branches and surprise your neighbors when the flowers appear.
An excellent mail order nursery for Hamamelis is Gossler Farms Nursery, 1200 Weaver Road, Springfield, OR 97478. You can get a copy of their catalog by calling 541/746-3922.