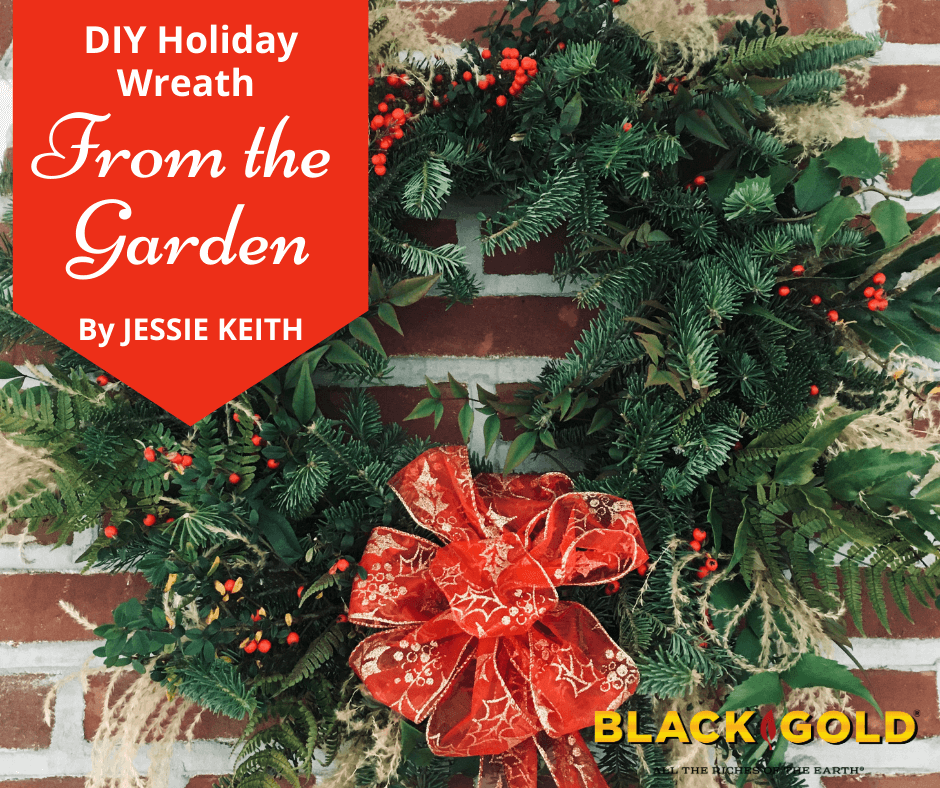 Homemade wreath making can be expensive if you invest in pricy greens, berried branches, premium pinecones, and premade bows and baubles. But, wreath making can also be inexpensive, which is especially welcome during tough economic times when money is tight. Harvest ornamental branches and clippings from the garden, ask your local tree-yard for free evergreen branches, and you can create outstanding wreaths for very little. Learn to make your own festive bows, and your wreath will be a little less than the final cost of a wreath frame, florist's wire, ribbon, and a little elbow grease and creative inspiration.
I like to gather wreath materials from my garden and use trimmed branches from my Christmas tree, but not all readers may have this advantage. Thankfully, many tree yards offer inexpensive or free greens, cones, and other decorations for wreath-making. Garden centers also sell a variety of greens and berries–some pricy and some reasonable. It is easy to err on the frugal side and still have materials to create something pretty and testing. Either way, making your own wreath is far cheaper than purchasing pre-made wreaths, and you end up with custom-made creations with personality.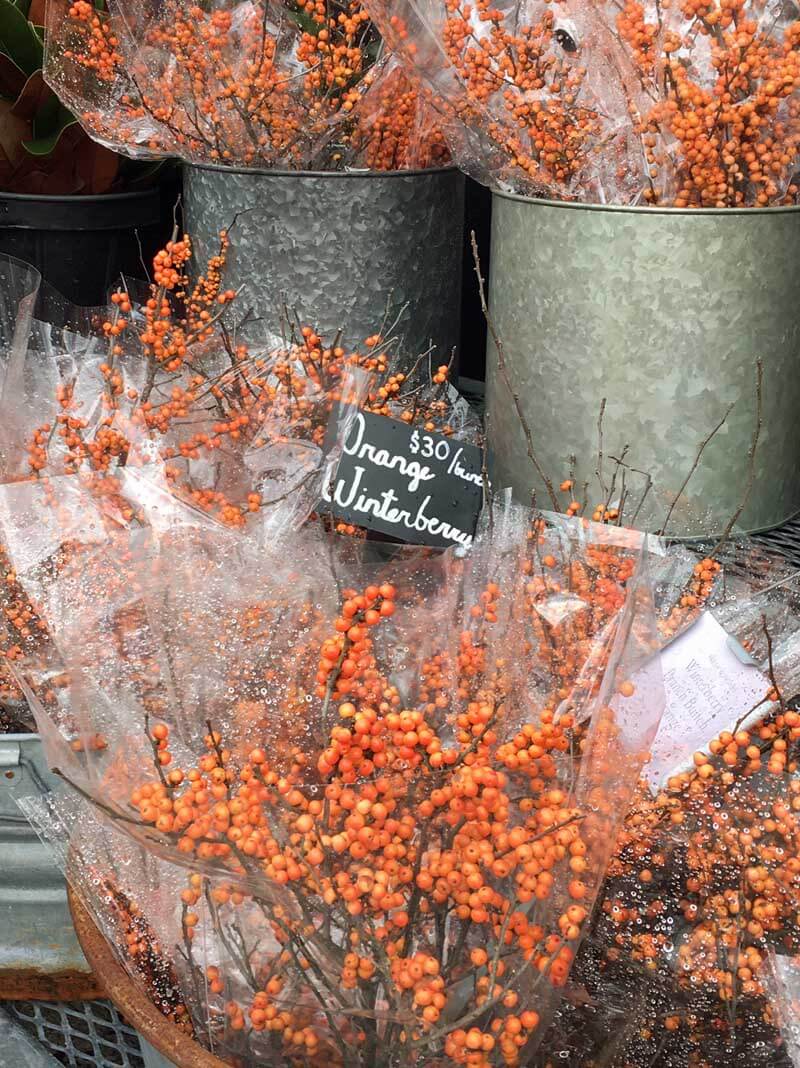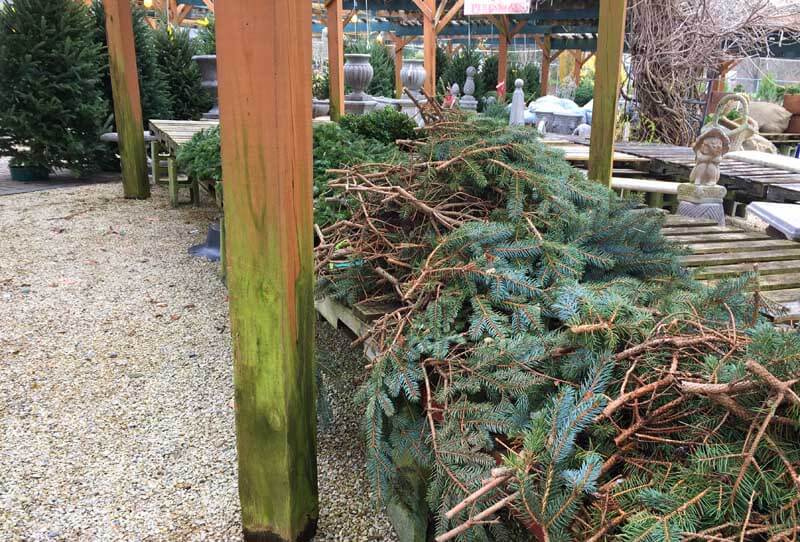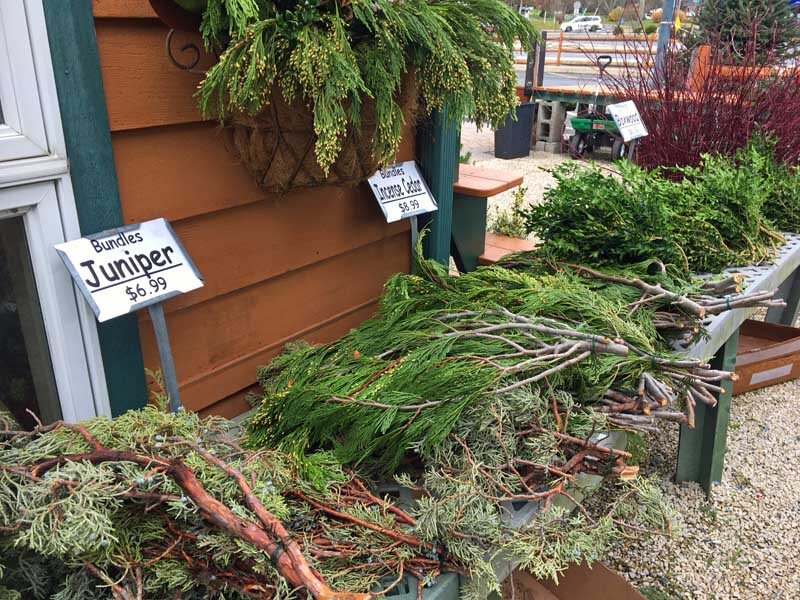 DIY Garden Wreath Components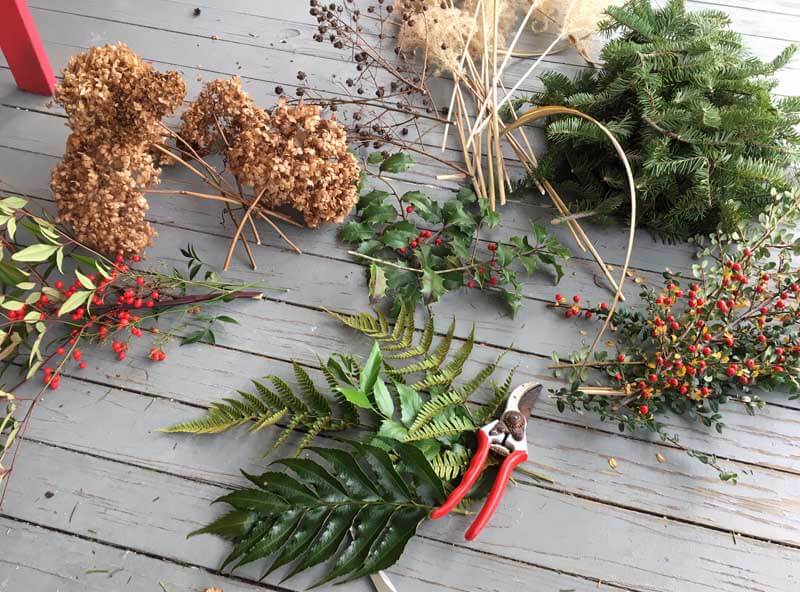 My favorite wreath components include evergreen branches, pine cones, dried flower heads, berried branches, dried grasses, and festive embellishments, such as metallic spray paint, a touch of glitter, and a bow. If I am feeling really frugal, I will even reuse a wreath frame by deconstructing my wreath creations yearly at the end of the season.
In addition to extra Frasier or balsam fir branches from my Chrismas trees, here are wreath components that I have in my yard:
Evergreen Ferns
Miscanthis Grass Plumes
Dried Hydrangea Flowers (I did not add these to this year's wreath)
Nandina Greens & Berries
American Holly Branches
Cranberry Cotoneaster (Cotoneaster apiculatus) Branches/Berries
White pine cones (I refrained from adding these to my wreath this year.)
Here are the extra materials I use for wreath making:
Metal or grapevine wreath frame
Heavy-duty shears
A paddle of florist's wire
Decorative florist's ribbon for the holidays or winter
DIY Wreath Technique
Here are the steps I took to put my wreath together. The process is easy, and the basic principles can be used to create lots of different wreath creations at different times of the year. Just be sure to use fresh plant materials that are long-lasting. Happy wreath making!
To make your porch look even more festive, make these holiday containers. They look wintery and pretty up until spring when you can dismantle them to make way for spring containers.