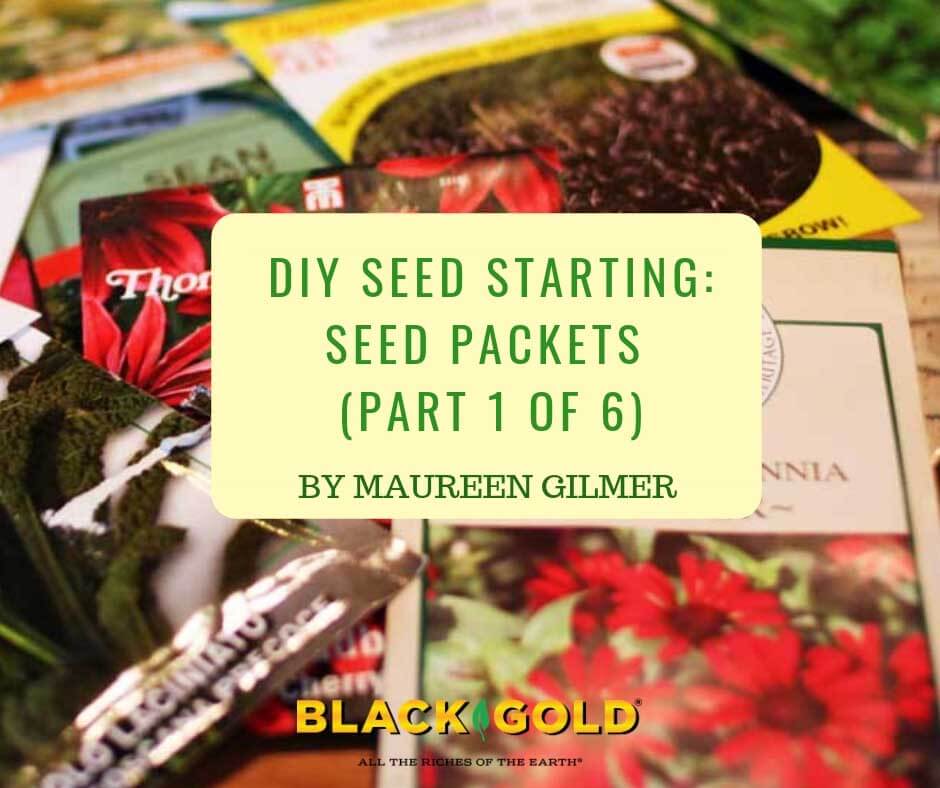 Starting seed indoors is the best way to get your garden off to an early start. It also provides for earlier and longer harvest by extending the growing season. Not all plants are suitable to start indoors–these include large-seeded or fast-growing vegetables that produce quickly, such as beets, radishes, squash, and melons as well as zinnias and cosmos. Those warm-season vegetables that enjoy a long growing season, such as tomatoes and peppers, should be started early. They also have small seeds are hard to keep track of outdoors and easily washed away or eaten by pests when very young. Raising your slower-to-grow plants indoors where you can control growing conditions yields larger plants that thrive once moved outdoors.
Seed Packet Information
The first step is to read all of the information on the seed packet. It is your guide to growing a plant from seed. Each packet should have the following information:
Date
All seed packets are stamped with a "packed for" date, which should be the year of purchase. Like food, dates ensure fresh seed has high viability. Out of date seed is not always a bargain because they become less viabile each year, though some can remain viable for several years (click here for a seed viability list). With lettuce, for example, the seed can survive for up to five years if stored in a cool, dry place.
Depth
Each seed type is planted at a specific depth indicated on the back of the packet. If planted deeper than specified or too shallow it may fail to germinate altogether.
Time to Emerge
Seeds generally take a certain amount of time before germination. If you sow it properly, and the soil is warm enough, you can expect to see a seedling in the number of days specified on the packet. If there's no sign of life well after the germination window, then there's a problem.
Spacing
This indicates how much space is required between plants of the same type. Distancing plants ensures that they won't be overcrowded. While it is not essential for indoor seed starting, it is helpful in determining the required number of seedlings for a given garden. It is also wise to provide seedlings enough space to grow well in cell packs or pots.
Days to Harvest
The days to harvest tell you how long it will take before a crop can be harvested. Days vary from cultivar to cultivar, so check them before purchase. Fast-growing vegetables are often more gratifying. Many long-duration crops can and should be started indoors.
Finally, make a record of the seeds you grew and their overall success. Keep those that work, and drop those that don't.
Read more articles in this DIY Seed Starting series.