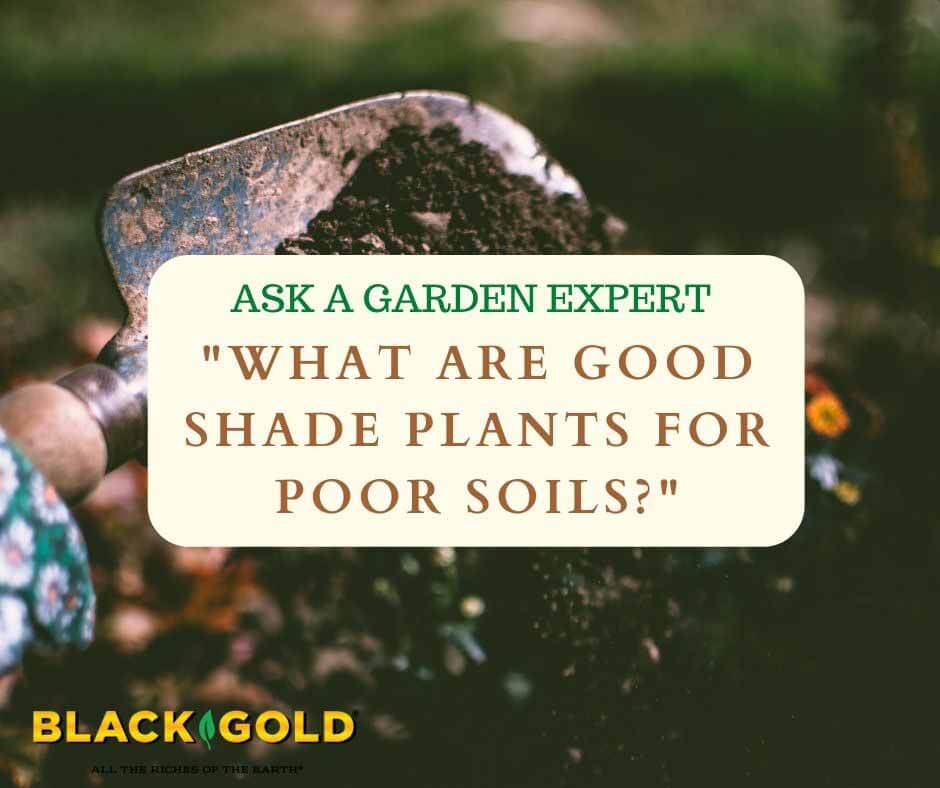 "I have a shade area with poor soil…I need suggestions for plants, when to plant and how to improve the soil." Question from Patricia of Knoxville, Iowa
Answer: Thank you for your questions.  I encourage you to read a couple of our garden articles that are sure to help you improve your soil and then fill your gardens with the right plants. Any of the plants suggested in the articles can be planted in spring or early summer. Shrubs and perennials can also be planted in fall.

Recommended Articles
How to Amend Clay Soils (The tips in the article work well for other poor-soil types.)
What Shade Plants Will Grow Beneath White Pines? (This is a list of generally tough shade plants.)
I Need Colorful Flowers for Deep Shade
If you are interested in resilient flowering shrubs, I recommend that you plant smooth hydrangea varieties (click here for some great options). They are tough, beautiful, very hardy, and grow well in partial shade. Kodiak® Orange Diervilla is another tough, top-notch option for deep, dry shade.
Happy gardening,
Jessie Keith
Black Gold Horticulturist