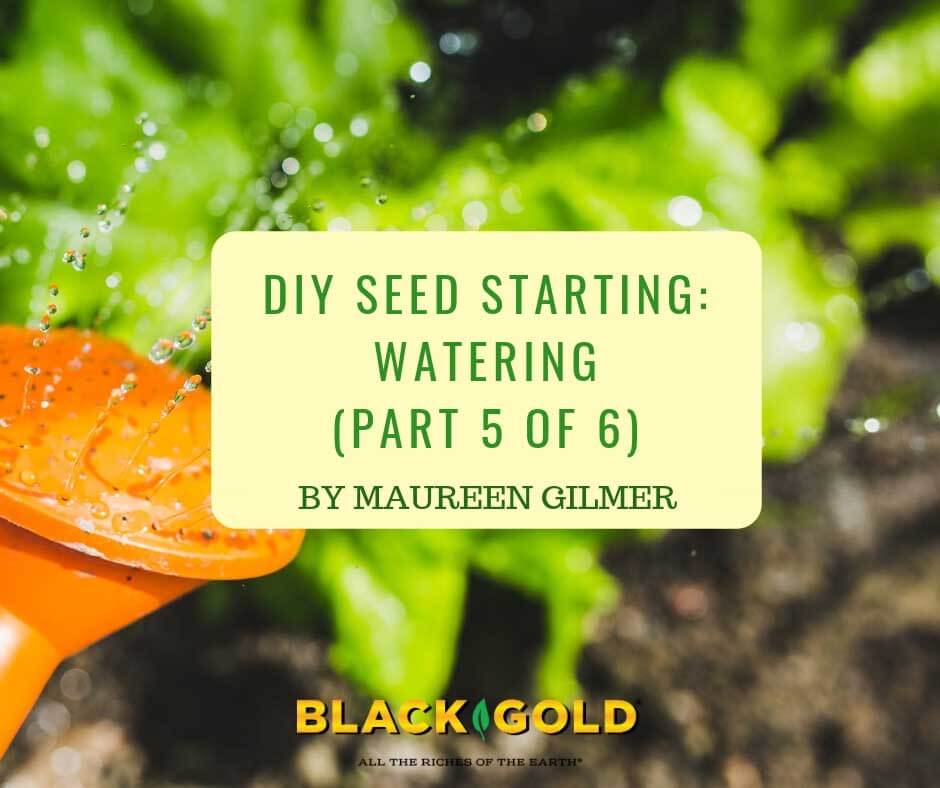 Every gardener has done it at least once. Watering newly sown pots too aggressively, which dislodges seeds, moving them all across the soil surface. That's why watering indoor seedlings properly is essential in the first weeks after sowing.
Watering Seeds
How you water seeds depends on the sowing depth, pot size, and available watering tools. Shallowly planted seeds need more gentle watering tools, such as misters, while more deeply planted seeds can tolerate the water pressure from fine watering cans and spray nozzles. They can also be bottom watered from their tray or dish.
If you live in a warmer climate, take pots or flats outside to water. Buy a nozzle for your hose with a mist setting to gently soak pots. With a misting nozzle, you can water the soil's top layer without over-saturation. Bottom watering will help moisten the soil below. Where winters are cold, rely on super-fine sprayers or misters.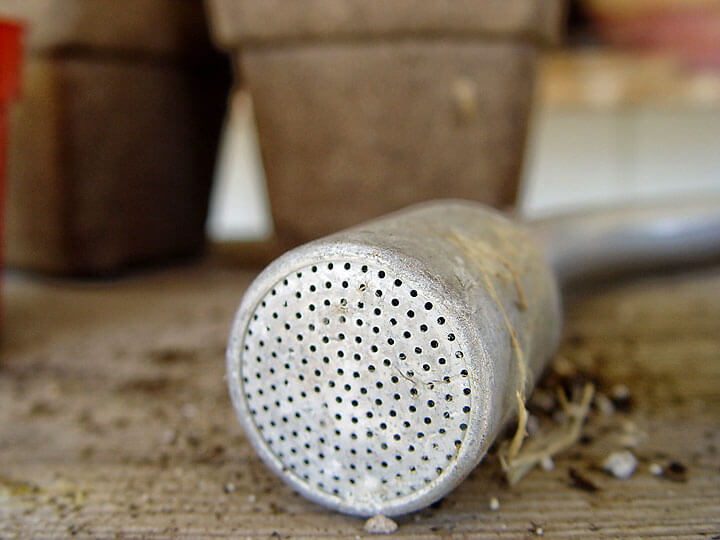 Watering Seedlings
For seedlings, there are two watering options–top or bottom watering. If you like to water from the top, tiny seedlings should continue to be misted, but once they develop several leaves, they can be watered with a small watering can or nozzle with fine, well-distributed flow. Make sure you water enough to allow the soil to drain to the bottom. Let surface soil become somewhat dry between watering to avoid fungus gnat and fungal disease problems. (Click here to watch our video about fungus gnats.)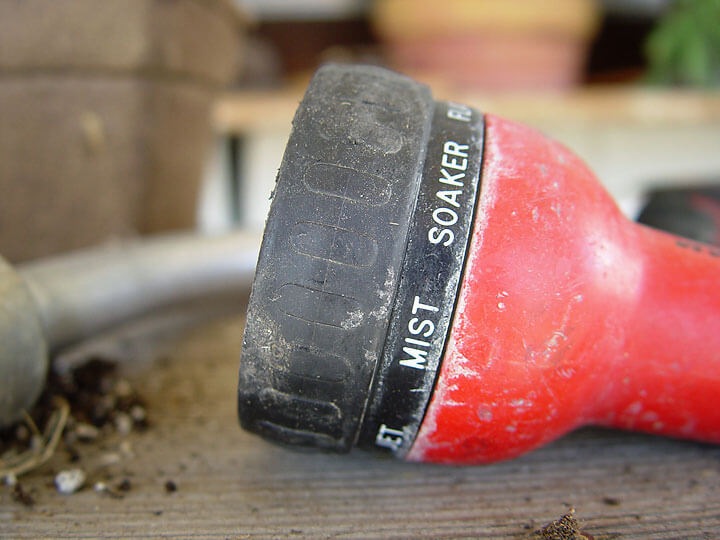 Bottom watering pots from trays or saucers allows moisture to wick up through the drain holes to growing roots. It wets the soil mass completely without dry pockets.  This bottom-up method may be repeated every week or two, depending on how hot and dry the local climate.
Finally, keep your eye on the weather as the weeks pass. When conditions are humid, water less. When it's hot or dry, water more often. Overwatering can lead to root and stem rot and underwatering will parch and kill seedlings.
As you bring your seedlings outdoors to harden off, watch out for windy weather as it tends to rapidly draw moisture out of both the foliage and the soil. Then check your crop twice a day to determine watering needs, and let Mother Nature take care of the rest.