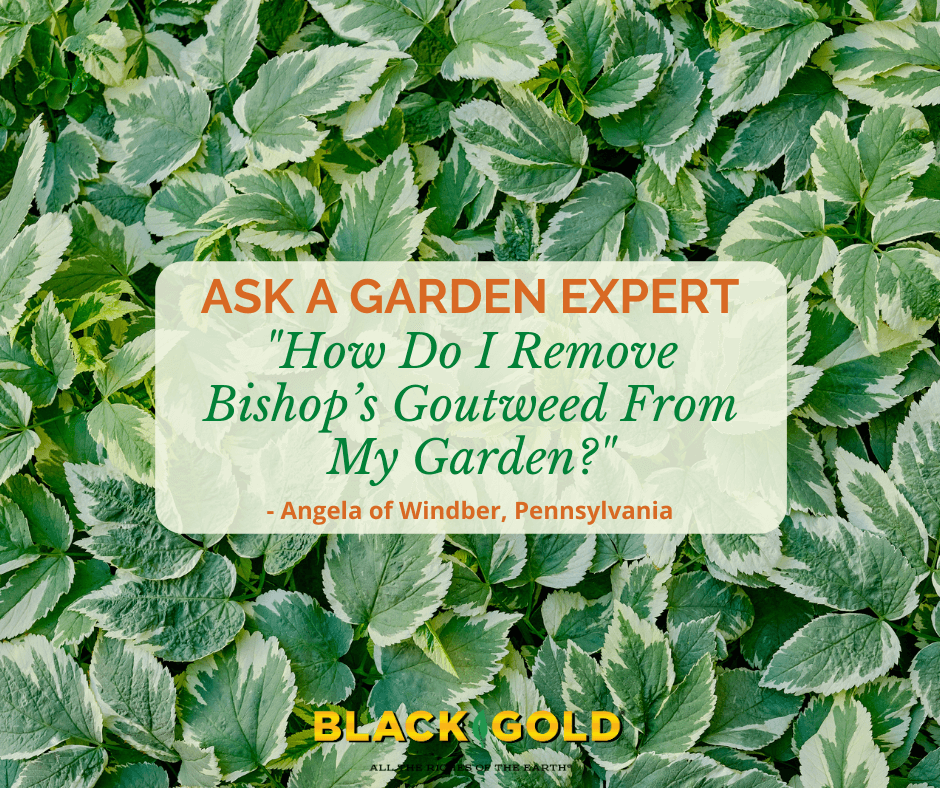 "I have, what looks to be Bishop's vine/weed, growing in my one garden. It's starting to choke out my tiger lilies and other items growing in the garden. I can't seem to get rid of it. Is there a way to get rid of the bishop's weed in my garden?" Question from Angela of Windber, Pennsylvania
ANSWER: Sadly, bishop's goutweed (Aegopodium podagraria) is a noxious problematic plant when it is unwanted. It can be a notoriously difficult perennial weed to remove. It's very hardy, and its dense runners spread everywhere quickly, as you have found.  It's especially annoying when its roots become intertwined with other shrubs and perennials. Here is the four-step approach I recommend that you take to kill it. It may sound challenging, but if you do it right, it is the fastest, most effective way to remove it fast if your garden is not too large. Start the work in the spring as your plants begin to emerge from the soil. (BTY, weed killers are not particularly effective on this plant.)
Four Steps for Goutweed Removal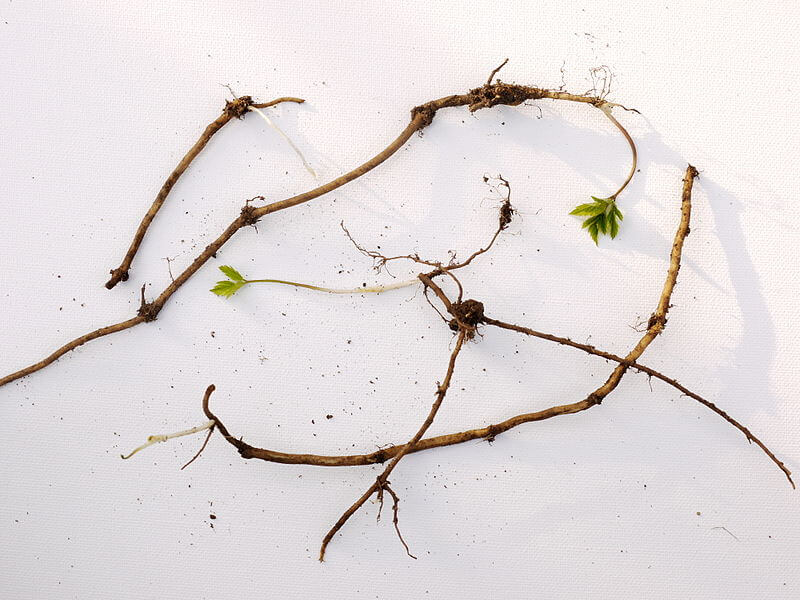 Use a sharp, flat spade, skip the top 4-6 inches of soil to remove as many of the goutweed roots as possible. When digging the underground runners, gently loosen the soil around them with a trowel, following each until they are fully removed. If you keep even a small piece in the ground, it will re-root and grow. This can be a challenge when working around your garden plants, but be diligent. In some cases, you may have to dig up perennials, remove the goutweed roots from their base, and replant them.
To keep underground stems from returning, consider covering the area with mulch cloth and mulching it over. After a season, all goutweed should be smothered, and you can pull up the mulch cloth and resume gardening as usual.
Keep watch for any new goutweed shoots that appear and dig them out immediately.
Look for goutweed that may have crept into your lawn. I recommend using a broad-weed herbicide to remove it. Organic options are available.
I hope that these tips help!
Happy gardening,
Jessie Keith
Black Gold Horticulturist