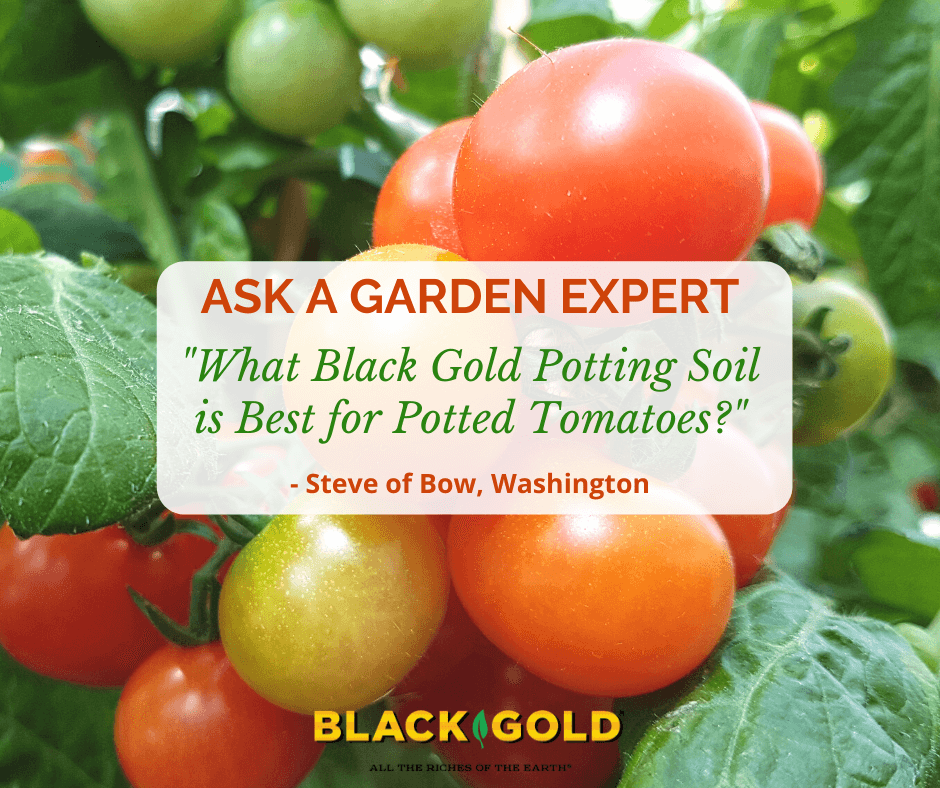 "Hi — I just transplanted tomato starts from the bathtub to larger containers and used Black Gold All Purpose for much of it.  I had one bag of All Purpose and one of Natural, Organic.  I noticed that the All Purpose has more fertilizer in it.  The Natural Organic has less, but it is natural and organic.  Still, I'm thinking I should generally use the All Purpose — because it seems like the transplanted tomatoes have really benefited from the fertilizer in it (more than they might benefit from what's in the Natural/Organic).  What's your perspective?  I don't think it's my imagination that the tomato starts to look quite a bit better after transplanting into the All Purpose.  I'm just not sure if they'll do roughly equally well in the Natural and Organic Potting Soil.  There's less fertilizer.  I don't see the differences clearly yet with my starts for reasons that I won't bore you with.  Please advise.  :-)" Question from Steve of Bow, Washington
Answer: The Black Gold All Purpose Potting Mix contains supplemental fertilizer to feed plants for up to six months, while Black Gold Natural & Organic Potting Soil contains no added fertilizer. That's why you saw better growth in the seedlings planted in the All Purpose, but both are good choices for potted vegetable growing. I would also add that tomatoes are very heavy feeders, so I recommend adding fertilizer that is specially formulated for tomatoes anyway. There are loads of fertilizer options for tomatoes on the market.
We have several other soils that are ideal for tomato growing because they hold extra water and are OMRI Listed for organic gardening. These are Black Gold® Natural & Organic Flower and Vegetable Soil, which is very porous and fertile, and Black Gold Natural & Organic Ultra Coir, which holds extra water for thirsty tomatoes. From there, I recommend that you watch the video below with great tips for how to successfully grow tomatoes in containers.
Happy tomato growing!
Jessie Keith
Black Gold Horticulturist