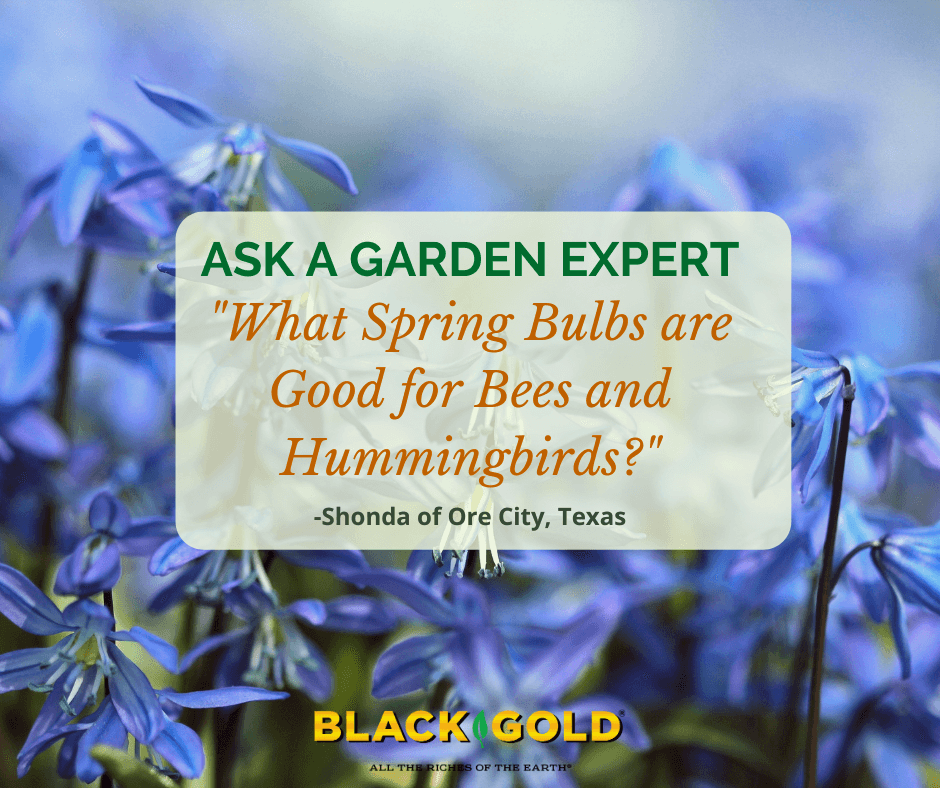 "Which bulbs are good to plant for bees and hummingbirds?" Question from Shonda of Ore City, Texas
Answer: I will list bulbs that grow well in your USDA Hardiness Zone 8 garden. Here are some of the best bee- and hummingbird-pollinated spring bulbs for your area.
Spring Bulbs for Bees
Daffodils of all kinds are pollinated by bees, and you are in the southernmost zone for daffodil growing. (Click here for a guide to southern daffodils.) They are doubly desirable because they naturally spread and deer will not eat them. Tulips and hyacinths are also heavily visited by bees. Early flowering crocuses, little blue Siberian squill, grape hyacinths, and Grecian windflowers are several more of my early spring favorites for bees. (Watch the video below to discover many more early bulbs for bees.)
Spring Bulbs for Hummingbirds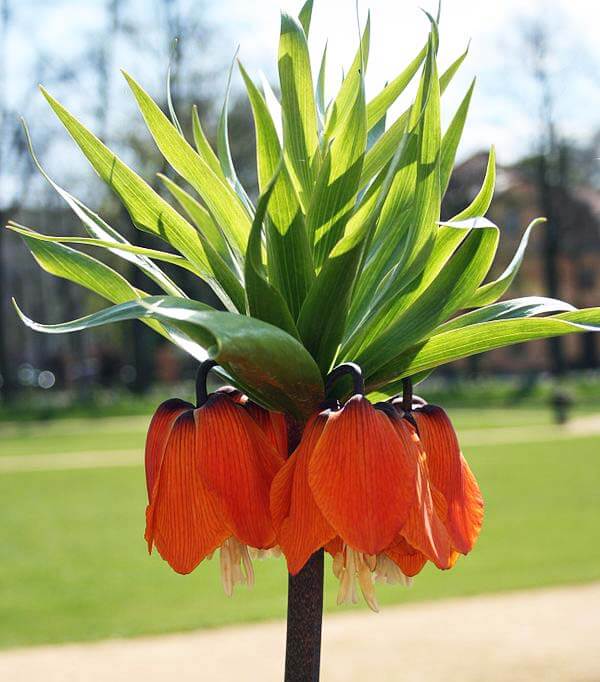 There are fewer spring bulbs for hummingbirds, but those that attract them are spectacular. The California native firecracker flower (Dichelostemma ida-maia), which blooms in May or June, is especially unique and pretty. The standard form is red, but 'Pink Diamond' has deep pinkish-purple flowers. Orange-red crown imperials (Fritillaria imperialis 'Rubra Maxima') are also outstanding spring bulbs that hummingbirds enjoy. The tall, bold flowers bloom in late spring as hummingbirds start visiting the garden. Finally, late-spring blooming foxtail lilies (Eremerus hybrids) are visited by both hummingbirds and bees. They produce tall wands of pink, orange, or yellow flowers. Plant their bulbs in very well-drained soil amended with Black Gold Garden Compost Blend.
Happy bulb planting,
Jessie Keith
Black Gold Horticulturist